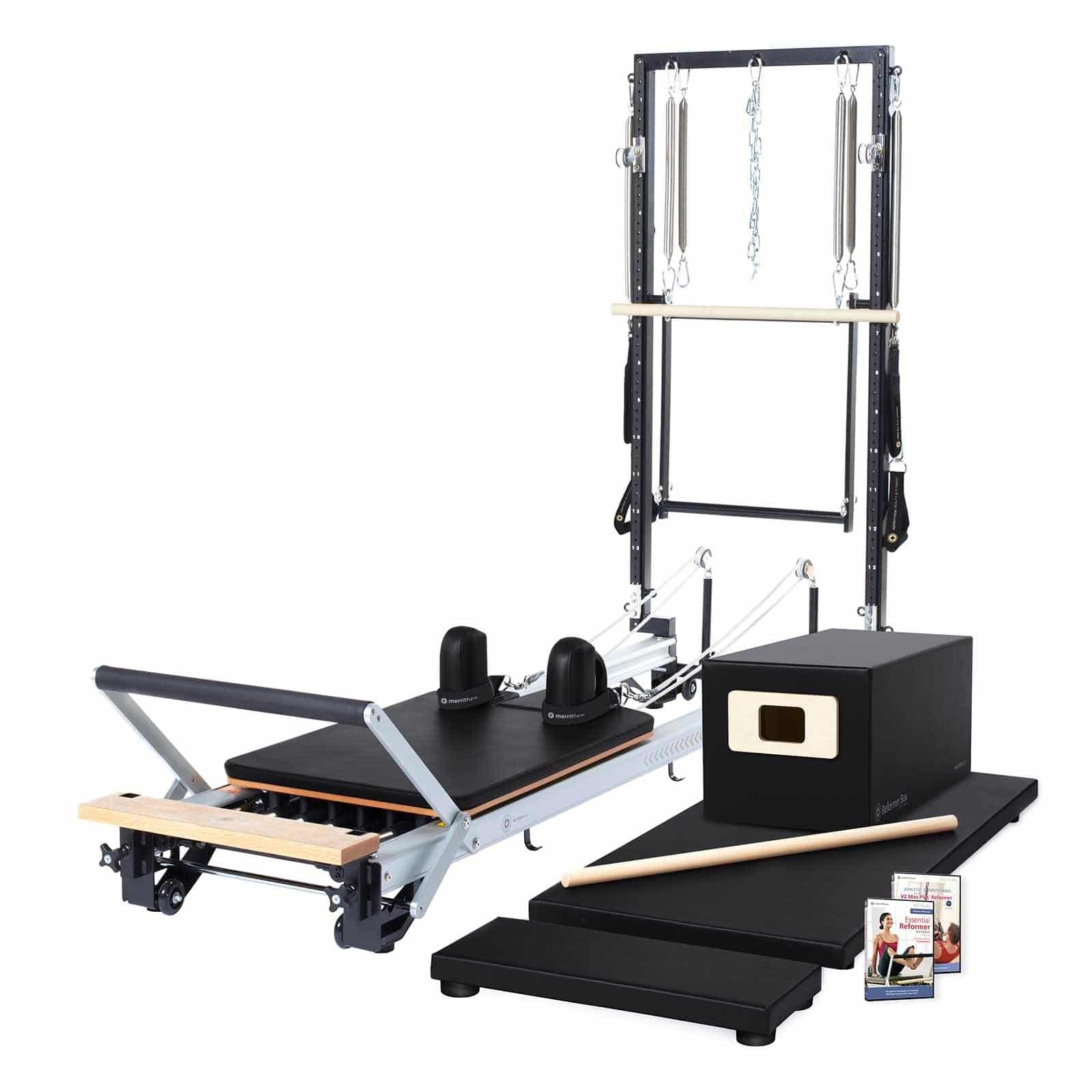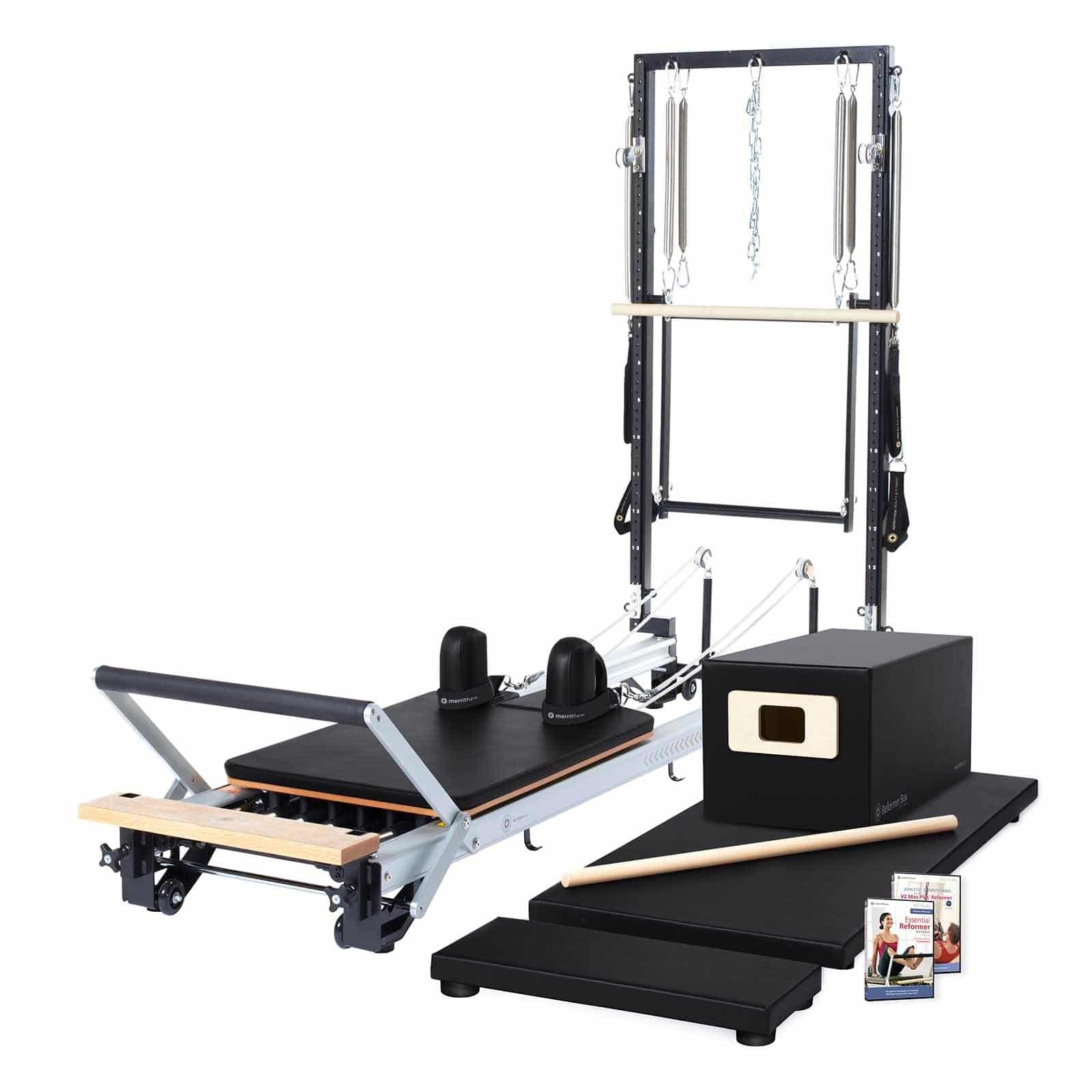 Merrithew SPX® Max Plus™ Reformer Bundle w/ Tall Box
$12,626.00
The SPX® Max™ Plus Reformer, the ultimate choice of the SPX family, is now available as a value-priced bundle that maximizes programming options by including the Vertical Frame, Mat Converter, Tall Box and Platform Extender. Built in Canada, it's a Pilates Reformer and virtual Cadillac in one, offering maximum functionality in a minimal amount of space.
Do more with the Vertical Frame
The Vertical Frame expands the use of the SPX Max virtually transforming it into a Cadillac/Trapeze Table! The innovative retractable rope system and traveling pulleys offer more angles of resistance and a wider range of motion to challenge users across multidimensional planes allowing you to innovate when programming to suit individual needs.
Now with Tall Box
Expand your programming options further with the Reformer Tall box! The extra 4 in (10 cm) height ensures you have the necessary floor clearance to perform the complete Pilates Reformer repertoire on the SPX Max Plus! For everything from lying prone for arms pulling straps to four-point kneeling for feet pulling straps, the Tall Box adds versatility while accommodating more clients.
Prices are inclusive of delivery & installation.
Additional charges will apply based on the difficulty of access. We will call you after your purchase to determine the additional charges.
This is a standard bundle. Should you require any customisation, kindly click the "Ask Us" button and one of our representative will be in touch.
If you have any further questions about this equipment, kindly click the 'Red Button' on the bottom right or click the 'Ask Us' button below. One of our representatives will get back to you shortly.
2 in stock
F1 Recreation 15th Anniversary Promotion: 20% off all reformers. Promo ends 2nd May.
Dimensions:
Carriage (L x W x Height from floor) – 98cm x 61cm x 40.6cm
Reformer (L x W) – 250cm x 76.2cm
Vertical Frame (L x W) – 190cm x 77.5cm
Weight:
Reformer – 65.8kg
Vertical Frame – 17.9kg
Weight Capacity: 159kg