Service & Maintenance
In our highly competitive and rapidly developing industry, the one thing that sets us apart from our competitors is our brand and our well trained and highly skilled technical team.
Every workout puts a significant amount of strain on fitness equipment and that's why home fitness equipment needs routine service and maintenance.
Our highly skilled technical team can ensure that your home fitness equipment functions under optimum performance every time you use them.
Our expert technical team are fully trained in industry compliance and have expert knowledge in service and maintenance of a wide range of international brands such as Concept 2, Sports Art, Life Fitness and many more.
Our team will carry out an equipment audit and attend to any repair, service and maintenance that the machine requires.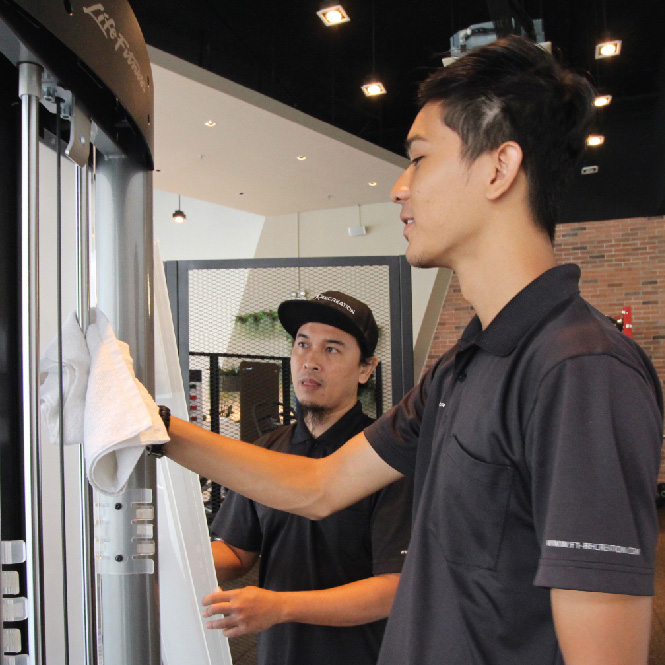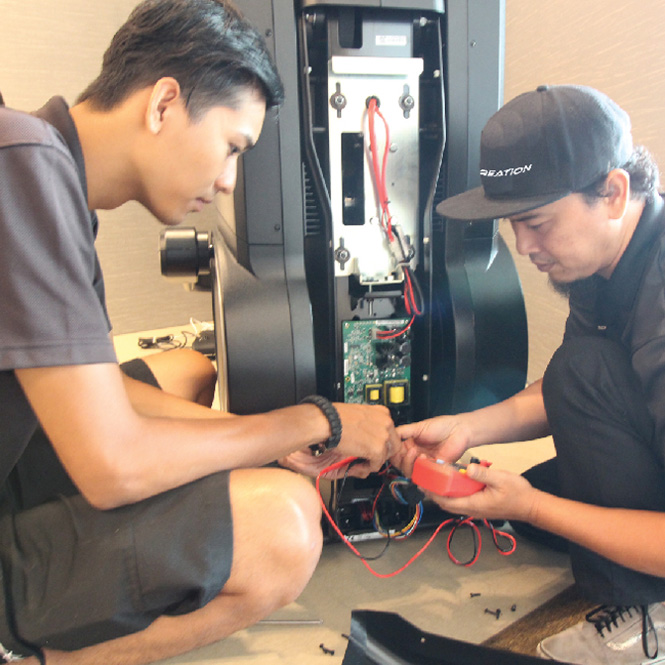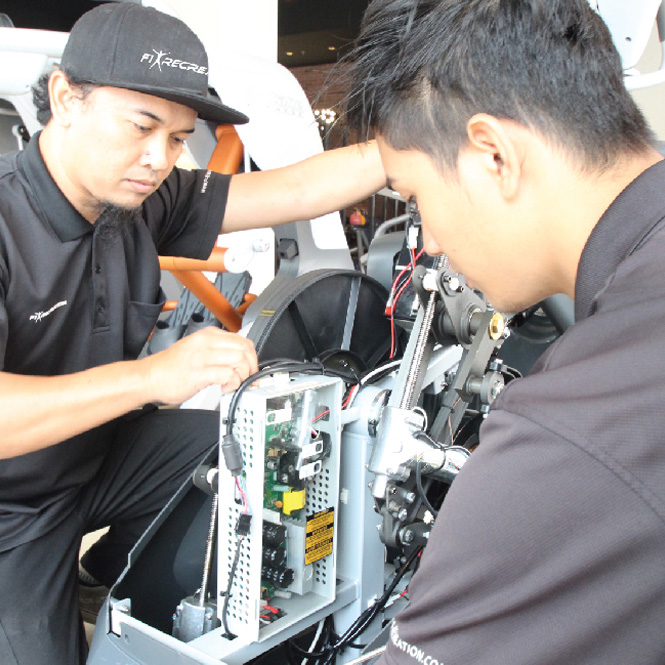 Maintenance Contract
By entering into a maintenance contract with us you get to,
(1) Increase the effective lifespan and performance of your fitness equipment
(2) Preserve the aesthetics of your home fitness equipment
(3) Ensure that your equipment is serviced and fit to use
(4) Budget for future expenses in advance with early warnings of upcoming part replacements.
ASK US ANYTHING
Call:+65 68467666
Email: enquiries@f1-recreation.com.sg
OUR LOCATION
SINGAPORE
20 Sin Ming Lane #01-57/58/59
Mid View City
Singapore 573968
enquiries@f1-recreation.com.sg
+65 6846 7666
MALAYSIA
No.1, Jalan TP3/2, Taman
Perindustrian Sime UEP,
47620 UEP Subang Jaya,
Selangor, Malaysia
info@f1-recreation.com.my
+60 03 8081 1228