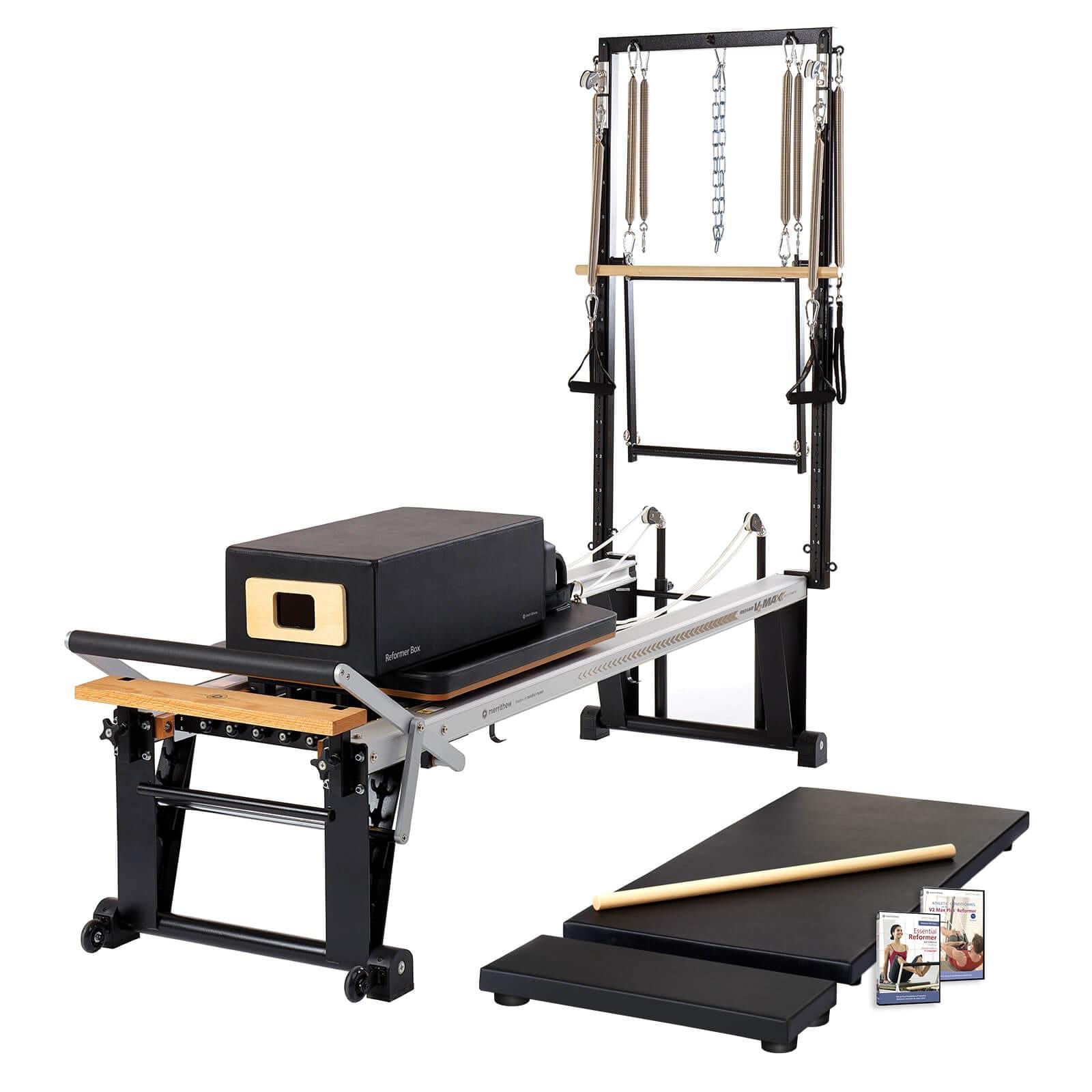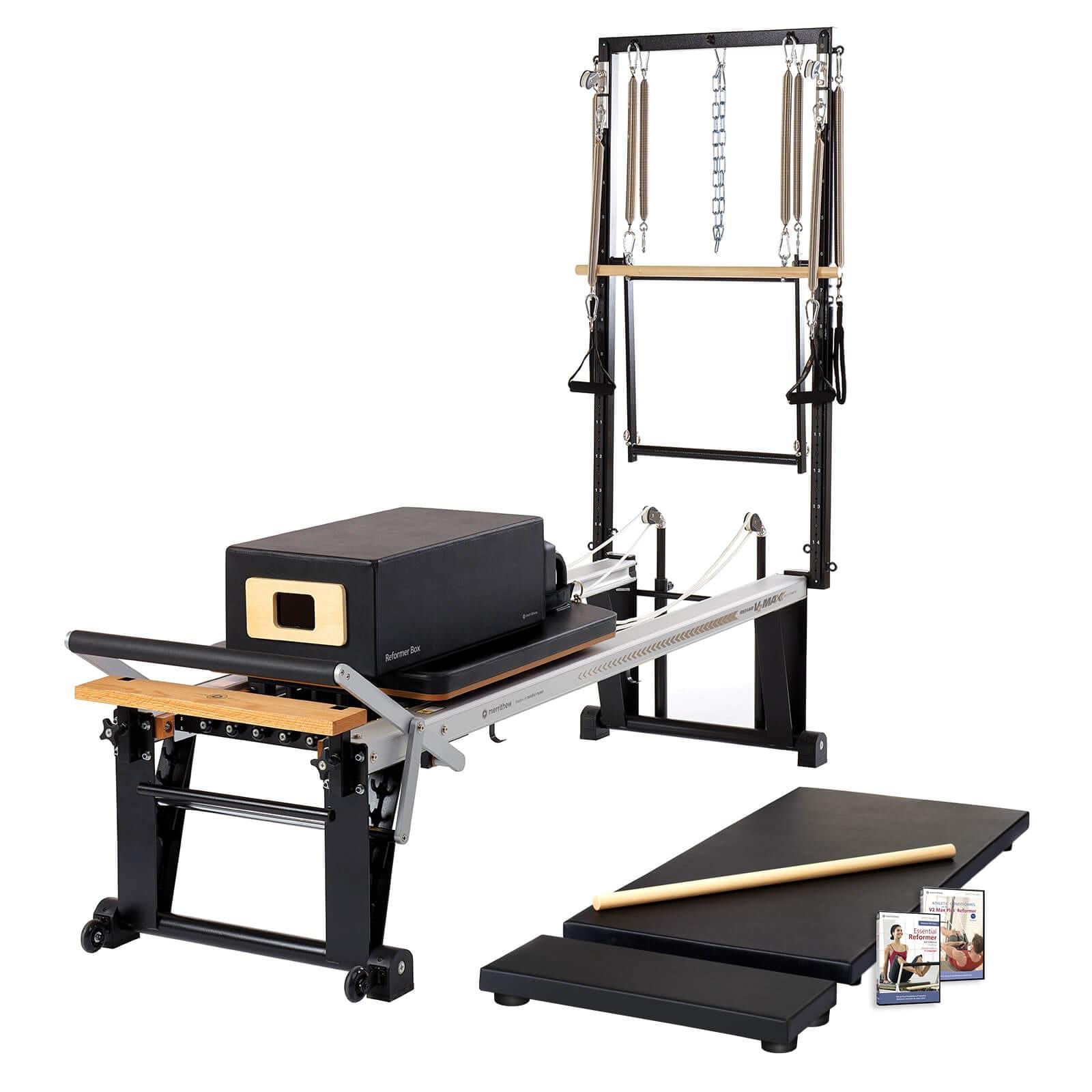 Merrithew Rehab V2 Max™ Plus Reformer Bundle
$16,686.65
With its higher carriage, the Rehab V2 Max Plus™ Reformer is ideal for physical therapy and physiotherapy clinics and facilities catering to a senior or mobility-challenged client-base. Rehab V2 Max Plus Reformers come equipped with a High-Precision Spring Package, offering a full range of resistance for clients in various stages of rehabilitation.
The addition of the Vertical Frame with an adjustable pulley system offers variable angles of resistance, allowing for precise targeting of muscle groups and ensures optimal joint movement. An excellent tool for rehabilitation and injury prevention.
Bundle includes the Mat Converter, Reformer Box with footstrap, Padded Platform Extender and Maple Roll-Up Pole.
Prices are inclusive of delivery & installation.
Additional charges will apply based on the difficulty of access. We will call you after your purchase to determine the additional charges.
This is a standard bundle. Should you require any customisation, kindly click the "Ask Us" button and one of our representative will be in touch.
If you have any further questions about this equipment, kindly click the 'Red Button' on the bottom right or click the 'Ask Us' button below. One of our representatives will get back to you shortly.
1 in stock
Purchase any Max or Max Plus reformer bundle for a price of a classic reformer. FREE equipment care kit + bundle upgrade offer ends 31 May 2021.
Carriage Dimensions (L x W x Height from floor): 98cm x 61cm x 57.2cm
Reformer Dimensions (L x W): 247cm x 76.2cm
Unit Weight: 83.9kg
Max Weight Capacity: 159kg