Things you should know before purchasing Home Fitness Equipment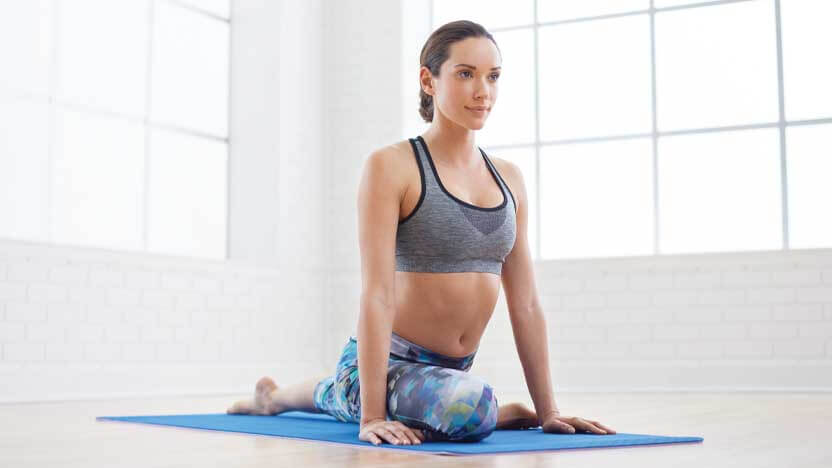 Working out from home can be a convenient way to meet your fitness goals and can help cut costs when it comes to getting a gym membership and transportation. But it can get a little complicated when you think about how you want to build your space, as you have to consider what equipment you will need, what you can afford, and how it will fit. This is why there are a number of questions you should ask yourself before purchasing home fitness equipment so that you can make the most of your home gym and ensure that you are meeting your fitness goals. 
Figure out your fitness goals
Before trying to plan out your home gym, you need to determine exactly what your fitness goals are. Whether it is to lose a certain amount of weight, improve your stamina, or build muscle, this will help you figure out the essential home fitness equipment you will need to achieve your goals. 
At the same time, you should remember that it is easy to get carried away with grand plans for your fitness. So if you are someone who hates running, purchasing a treadmill probably isn't the best start-up investment as you will likely not use this piece of equipment much. Instead, you should ask yourself what exercises you enjoy the most, so that you can invest in equipment that you will actually use and that will also help you achieve your fitness goals. 
If you are passionate about yoga, it will be easy to determine what equipment and how much space you need in order to practice yoga at home. It will likely require a yoga mat and a small amount of space, with optional accessories like a yoga block or resistance band. 
Add equipment as you go
While your fitness goal might require a lot of equipment, it is likely that you will not need much to begin with. Fitness is a journey, and it is always better to start with the basics and then progressively continue to challenge yourself. It can be tempting to buy everything all at once, but adding a little at a time is smarter. Not only can it help you figure out how to best use the space that you have, but it can also ensure that you are not wasting your money on equipment that you will end up not using. 
For instance, if you have never done a free weight exercise before, it is not the best idea to go out and invest in expensive dumbbells, as you might not actually utilise them. Instead, you can start with something cheaper, like a resistance band. This can also help you build up strength before moving on to more challenging dumbbell exercises. 
You should start off by buying the equipment that you know you will use right away. It should be customised for you.  Once you are used to working out with your existing home gym equipment and are looking to further extend your limits, you could then purchase more.
Here are some of the basic fitness equipment and accessories that you might want to consider purchasing:
Exercise mat

Yoga mat

Resistance bands (this ranges from light, medium to heavy)

Stability ball

Bench/box 

Jump rope
Other handy items you may need :
A foam roller

A fan

A mirror

A dry erase board to write down workouts instead of using your phone

A TV or monitor to watch workout videos

A speaker

Storage for your exercise equipment. 
Remember to add variety
When it comes to exercise, the most important thing is to be consistent. This is why you should ensure that you always start with exercises that you know you can do to make it easy for yourself. However, variety is also important, as fitness involves a good mix of cardio and strength training. You need to incorporate a little bit of both in line with your overall fitness goals. 
Along those lines, cardio can mean anything from running on a treadmill, biking on an indoor cycling bike, or just jumping jacks and a few HIIT workouts. Meanwhile, strength training can just be bodyweight exercises or resistance bands, and doesn't have to get to the point where you are using dumbbells or barbells. 
Just ensure that you have the means of incorporating both of these types of exercise into your routine and that your space allows for both. Remember that it is perfectly fine to start small. However, once you get into the habit of it, you can move up to more complex equipment. 
For strength training, you may consider the following equipment:
Suspension trainer

Dumbbells

Kettlebell

Barbells and weight plates 
Meanwhile, for cardio you can consider getting:
Treadmill

Indoor cycling bike

Elliptical

Rower

Vertical climber

Stairclimber

Assault bike

Agility ladder
Get the best home fitness equipment for your home gym
When it comes to the best home fitness equipment, F1 Recreation has got you covered. Not only do we have the best brands and best quality equipment for all your fitness needs, but we can also help you make the best purchasing decisions. With our guidance and product knowledge, you can book a complimentary home gym advisory session with us so we can help you build the home gym of your dreams.