Everything you should know about Rubber Flooring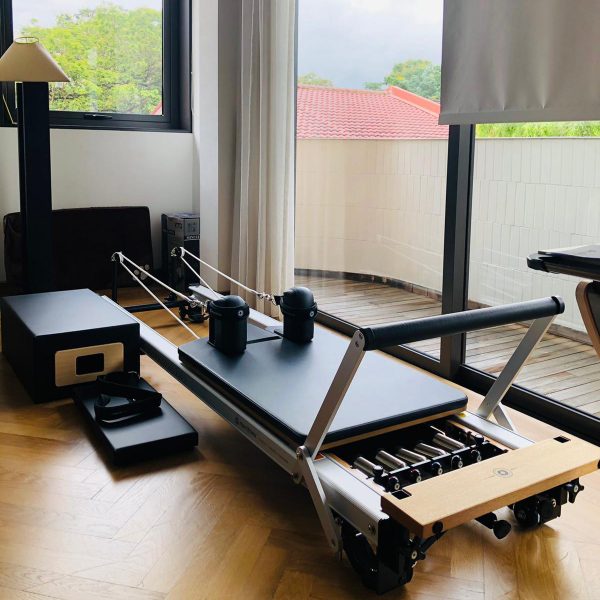 Rubber flooring is a distinct style of flooring that can be used for a number of different interior spaces. Often, this type of flooring is used when designing a workout room, kid's playroom, or when one is in need of a surface with high endurance. 
Benefits of rubber flooring
Rubber flooring

is highly durable, does not degrade over time, and can last for up to 50 years.

Rubber floors are easily maintained, as you can clean these floors by sweeping, mopping, and vacuuming, ensuring that these rubber floors keep up their look for years to come. 

Rubber is non-porous, meaning it repels water and other liquids.

It is stain-resistant.

It is often created from recycled materials, making this option very eco-friendly. 

It absorbs sound well. 

It is an incredibly safe form of flooring, as rubber has non-slip properties. 

You can get

rubber flooring

in various designs and colours, which can help give your space a lot of character and personality. 

This option is significantly cheaper than other types of flooring. 
Types of rubber flooring
Rubber floor mats
Rubber floor mats are incredibly versatile and very easy to install. You can lay them on a hard, flat surface, which adds cushioning and thickness to the area. Rubber floor mats also come in a variety of sizes, often enough to fit all spaces. Thicker mats can be used for heavy-impact activities or if there is a lot of foot traffic in this space, as in the case of a gym. Often, this type of rubber flooring is suitable for home gyms or smaller commercial spaces. 
Rubber floor tiles
Rubber floor tiles are the most popular type of rubber flooring. These are easy to cut into different shapes and sizes, making them very convenient for any layout. This also makes installation very straightforward, with interlocking edges offering a secure fit. Glue or adhesives are not necessary when working with interlocking tiles. However, in larger spaces, you can glue down rubber tiles for additional support. The most significant advantage of these tiles is that you can easily replace any damaged pieces. 
Rubber floor rolls
If you are looking to cover a large area, you can use rubber floor rolls. These have fewer seams when compared to interlocking tiles and are much more economical. These rolls come in sheets, so you can conveniently cover an entire room using one or two rolls. However, the installation process can be a bit difficult as the rolls are large and heavy. These floor rolls are the most common application in workout areas, but they are also found in larger commercial areas and event centres. 
Rubber flooring thickness
Rubber floor products all come in different thicknesses. Thickness affects not only the cost of the rubber flooring but also the lifespan. Thicker floors will be more expensive but will last a lot longer. Thicker floors are also more shock-absorbent and sound-absorbent, and they offer better cushioning. 
When choosing the thickness, you need to consider how these floors will be used. 
Interior floors can be thinner since they are protected from harsh weather conditions. Exterior floors need to be at least one inch thick. 
For a gym or for power sports, you will require more thickness as your floor needs to be sturdy, durable, and dense enough to withstand high-impact activities without breaking, denting, or bending. 
Any commercial areas of fitness centres that use heavy equipment will also need thick material to hold the extra weight effectively. 
Get the best rubber flooring from F1 Recreation
Whether you are looking to upgrade your home workout space or checking out your options for your commercial gym, F1 Recreation has a wide range of rubber flooring options available for all of your flooring needs. We deliver some of the most stylish yet functional sports flooring, which is of the highest quality. We even ensure that you can get everything from delivery, installation, maintenance and servicing done straight from us, guaranteeing the longest lifespan possible for all the products we provide. 
Contact us now to find out how we can help you with the best flooring solution.