The Business of Ethics: How to Build Your Business With Integrity?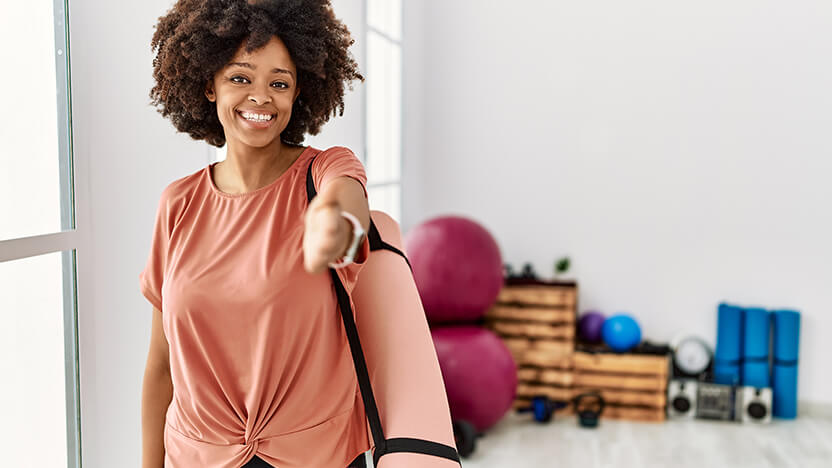 As a Pilates instructor, you want to make sure you're running your business with integrity- after all, your ethics are one of the most important business assets and the magnet for a loyal client base. When you operate mindfully and ethically, you build trust and loyalty among your client base, establish a good reputation, and lay the groundwork for long-term success. Here are things to keep in mind as you work to grow your business.
1. Choose the right opportunity
When growing your business, it's essential to be strategic about where you focus your time and energy. Not every opportunity is a good fit for your brand or your bottom line, so it's important to choose which ones you pursue. Consider what will help you achieve your goals while also staying true to your values. By being selective about the opportunities you take on, you can avoid burnout and maintain a healthy work-life balance—two key components of a successful business.
2. Be transparent
'You, the client, is why we do what we do. Our business has always been about empowering you to achieve your optimum level of health and fitness so you can lead the life you want to live.' This is the core philosophy of Inspire Health, a Merrithew® Licensed Training Center in the United States founded by Sara Baker, STOTT PILATES® Rehab Instructor Trainer.
One of the foundations of integrity is transparency. When you're clear about who you are, what you stand for, and how you operate, it builds trust among your clients and employees. People want to do business with brands they can believe in, so don't be afraid to share your mission and values with the world. Not only will it help attract like-minded individuals to your business, but it will also help you weed out those who aren't aligned with your vision.
"A successful Pilates instructor needs to be totally genuine. You have to love what you do and do it for love. It is probably a mistake to make your primary goal 'to be an influencer.' If you're passionate about what you do, the rest comes from that." recommends Lisa Kaye, a STOTT PILATES Instructor Trainer, and the owner of Pilates One 2 One, a Merrithew Host Training Center in Australia
3. Lead by example
As the owner of a Pilates studio or a freelance instructor, you set the tone for your business. That's why it's important to lead by example in everything you do—from how you treat your employees to how you interact with clients. By modeling integrity in all facets of your life, you create a culture of respect and accountability that will benefit everyone involved in your business.
Respect is non-negotiable. For those you work for, those you work with, and anyone else that comes through your doors. Even if an upset customer is being irrational, if your employee screws up, or you are having a rough day, make an effort to be respectful. In a mindful movement environment especially, when clients are being encouraged to be mindful, respect is paramount—it creates a safe mental space to slow down and focus on breath and movement.
4. Maintain The Highest Standards Of Certification And Education
When you become a Pilates instructor, you make a commitment to uphold the standards and techniques of mindful movement practice. Your clients trust that you will provide them with safe, effective instruction based on the latest research and knowledge. Furthermore, they expect you to maintain liability insurance in case of injury. Ensuring you're in sync with the latest trends and practices will build a strong clientele with trust as its core foundation.
Have a look at what Anita Tang, a Merrithew Lead Instructor Trainer and the owner of The Orange Room- a Merrithew Training Center in China, has to say about the importance of certifications for your Pilates career.
5. Put Your Clients' Needs First
Your clients are why you are in business in the first place! When recommending service packages, always have their best interests in mind. For example, if a client expresses interest in private sessions, but you feel they would be better served by group classes, be honest with them about why you think that is the case. Respecting your client's time by starting and ending sessions on time and sticking to the scheduled appointment length is also essential.
Integrity is essential for any successful business—no matter what industry or stage of growth you're at. By being mindful of your choices, being transparent about who you are and what you stand for, and leading by example in all that you do, you can create a strong foundation for a thriving Pilates studio or freelance career.
""My aim is to coach my students in an optimal approach for the health and fitness of their bodies. Through private, duet, and trio sessions, we can work together and realize your own vision.
Deborah Degano
Merrithew Instructor Trainer
Owner of Berliner Pilates, a Merrithew Host Training Center in Germany
6. Value and engage your staff
Remember, teamwork makes the dream work. Engaging and valuing your staff ensures that everyone is on the same page. When everyone is working together towards a common goal, it helps to create a sense of cohesion and community within the studio. This can be achieved by holding regular staff meetings, sending out newsletters, or even just taking the time to chat with your staff members on a regular basis.
If your staff members feel like they are valued and appreciated, they will be more likely to go above and beyond for your studio. This positive working environment will also be reflected in the way that your clients interact with your staff members; if your staff members are happy, your clients will likely pick up on that positive energy.
7. Leverage social media platforms
Share dynamic content. Static posts can be boring—and they won't do as much to grow your Pilates studio business. Content that showcases the results your clients have achieved through Pilates can do wonders for your growth. For example, you could write blog posts about the ways in which Pilates has helped your clients achieve their fitness goals and share them on various social media platforms.
Engage with your audience. This means replying to comments and questions in a timely manner, as well as sharing other people's content that is relevant to your audience. When you take the time to engage with your audience, you build rapport and trust—which are essential for growing any business, including a Pilates studio.
""I have met many students through my Instagram page. A lot of them don't live in Singapore, but they've traveled here to take Merrithew's STOTT PILATES Instructor training courses with me at my studio, Breathe Pilates. Instagram has helped me reach many more students outside of Singapore.
Cholthicha Srivisal
Merrithew Instructor Trainer
Co-founder of Breathe Pilates, a Merrithew Licensed Training Center in Singapore
Source: https://www.merrithew.com/blog/post/2022-10-12/the-business-of-ethics-how-to-build-your-business-with-integrity