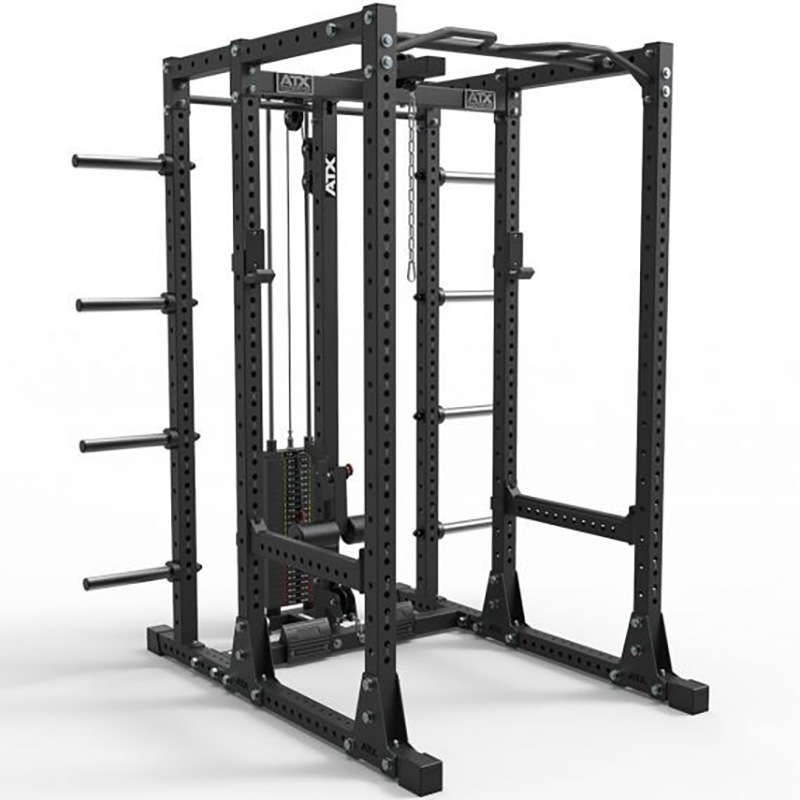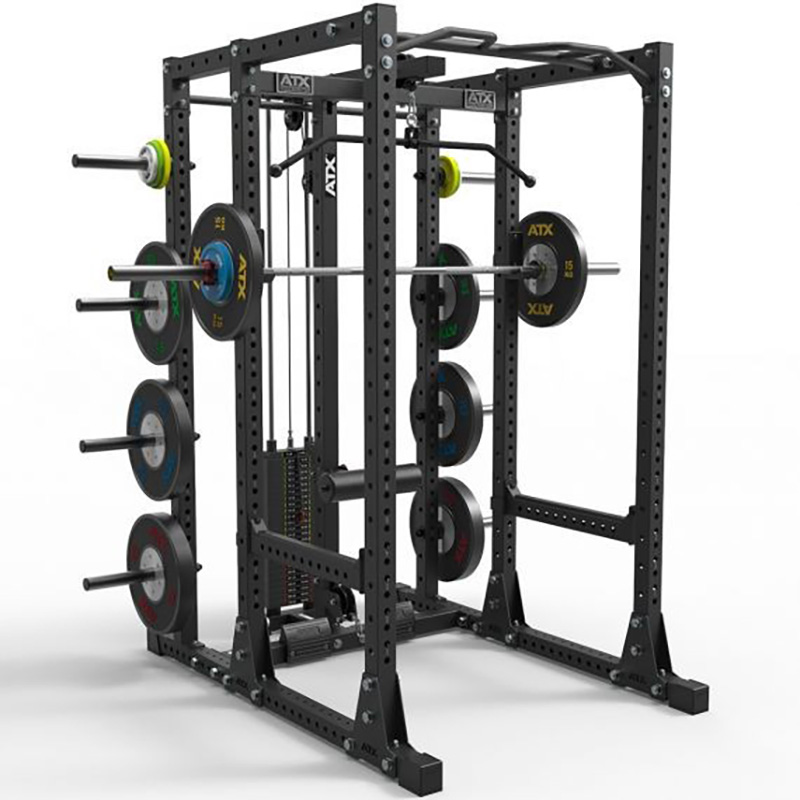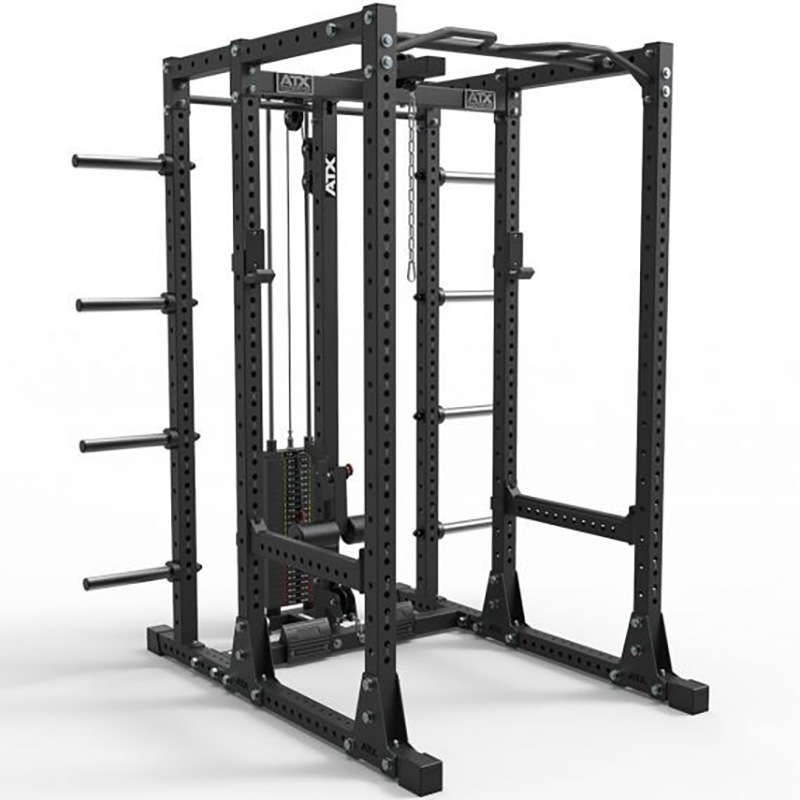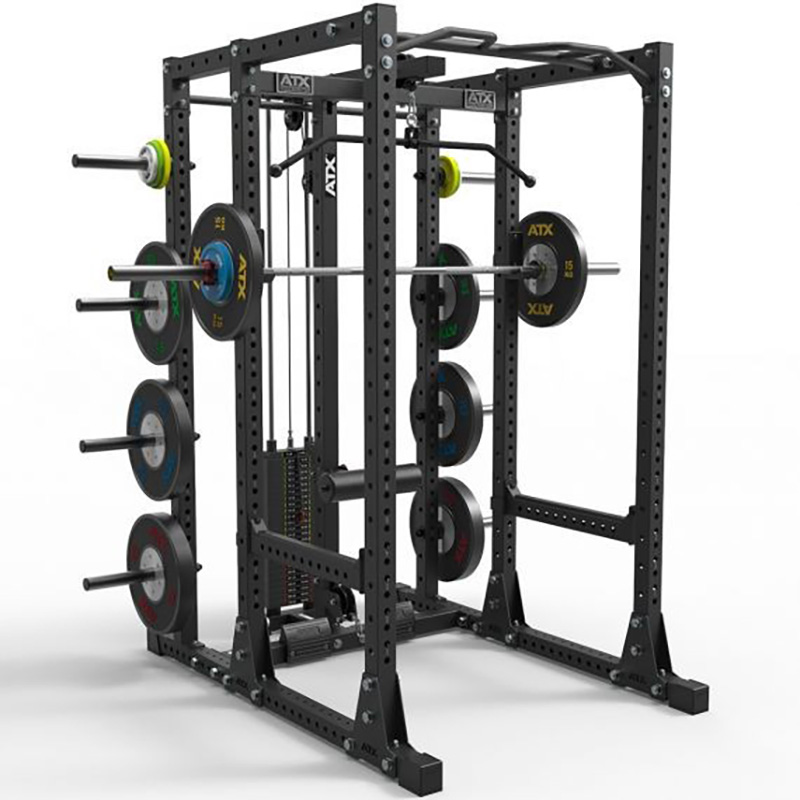 ATX Power Rack 750 Storage Set – 280 with Lat Pull Station Pull In Weight
$7,811.00
This power rack set offers many options and ensures quick and convenient handling. The Power Rack is made of 70 x 70 x 3 mm thick profile steel tube and can be loaded with up to 1,500 kg! The 6 posts, each with 35 position heights in a 5 cm grid, have position numbers engraved on the inside and outside, which allows quick and precise positioning of the J-hooks and notepads. Additional cross holes allow optional accessories to be attached on all sides. Equipped with a multi-grip pull-up bar and a professional lat pull-up station with 125 kg plug-in weights, this power rack set offers absolutely professional handling.
The 8 integrated weight plate holders Ø 50 mm ensure that the weight plates can be stored in an orderly and easily accessible manner. The massive J-hooks and notepads are already included. Thanks to the generous base frame of 123 cm wide and 178 cm deep, the Power Rack PRX-750-EXT-SET-280 is extremely stable and offers a spacious interior for maximum freedom of movement. The height of 224.5 cm ensures optimal tension on the pull-up bar and the lat pull-up station. A power rack set with first-class equipment with plenty of space and top functionality! Can be expanded with a variety of optional accessories.
Prices are inclusive of delivery & installation.
Additional charges will apply based on the difficulty of access. We will call you after your purchase to determine the additional charges.
If you have any further questions about this equipment, kindly click the 'Red Button' on the bottom right or click the 'Ask Us' button below. One of our representatives will get back to you shortly.
Out of stock
Dimensions (W x D x H): 195cm x 178cm x 224.5cm
Unit Weight: 374kg
Profile Steel Tube / Frame: 70 x 70 x 3.0mm