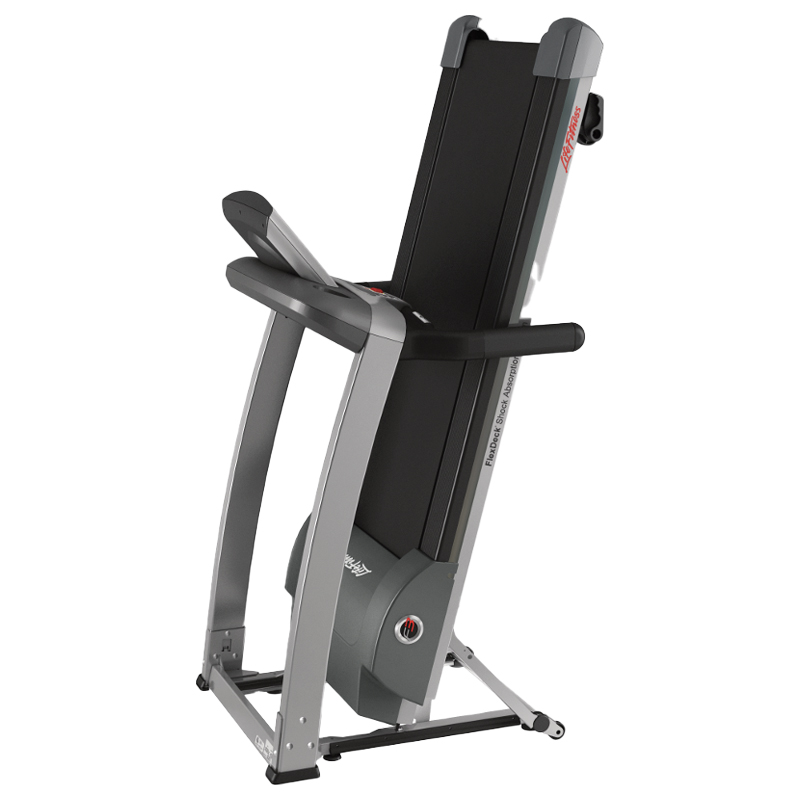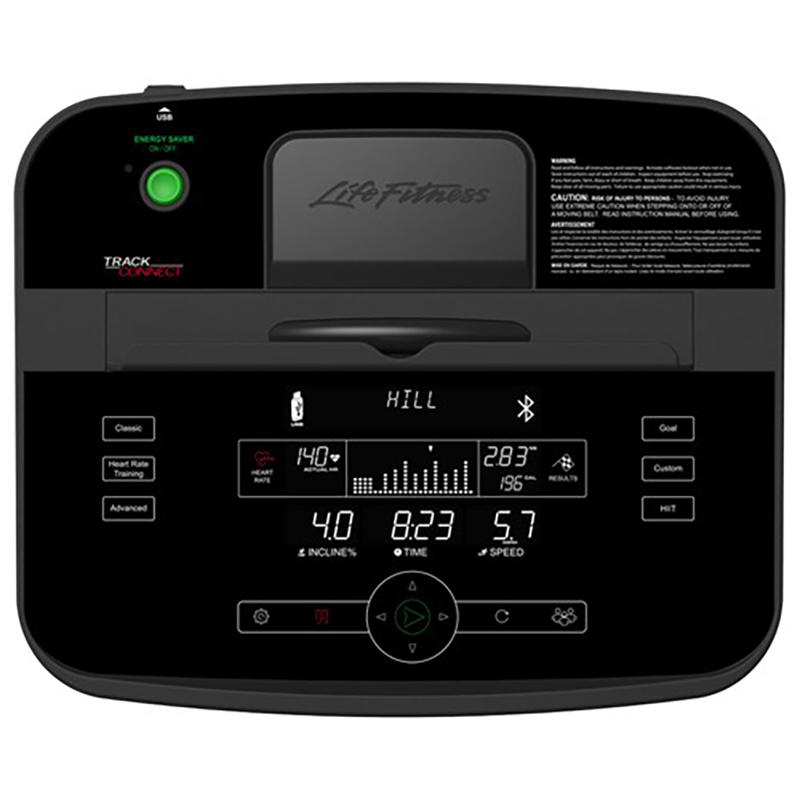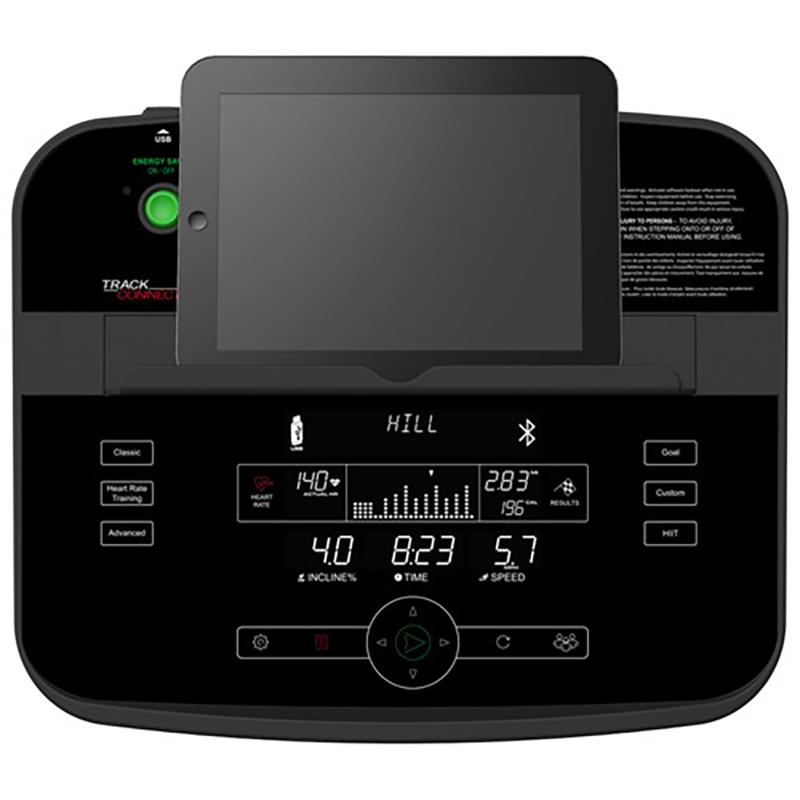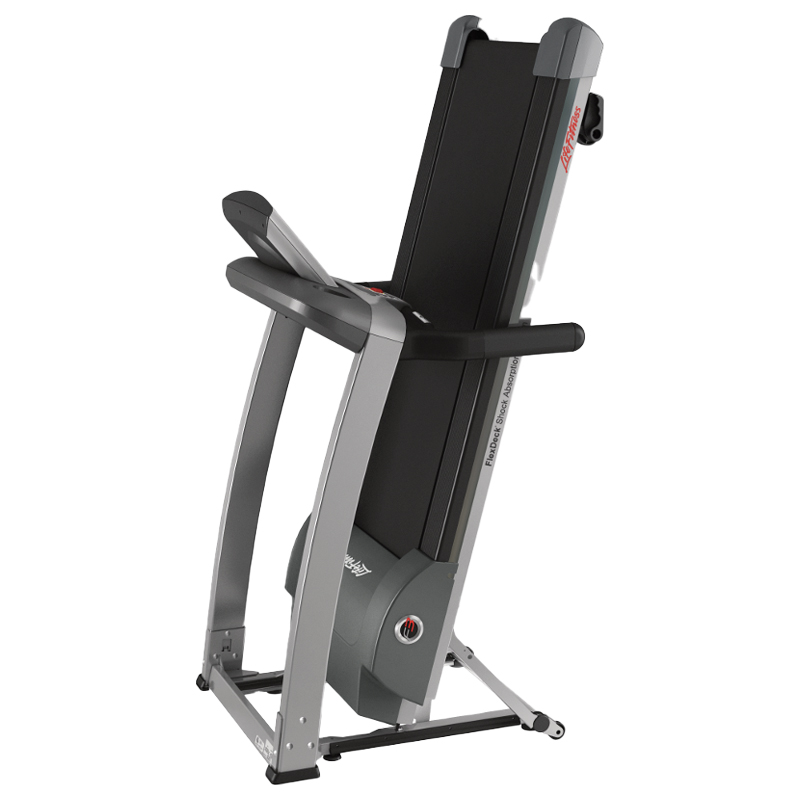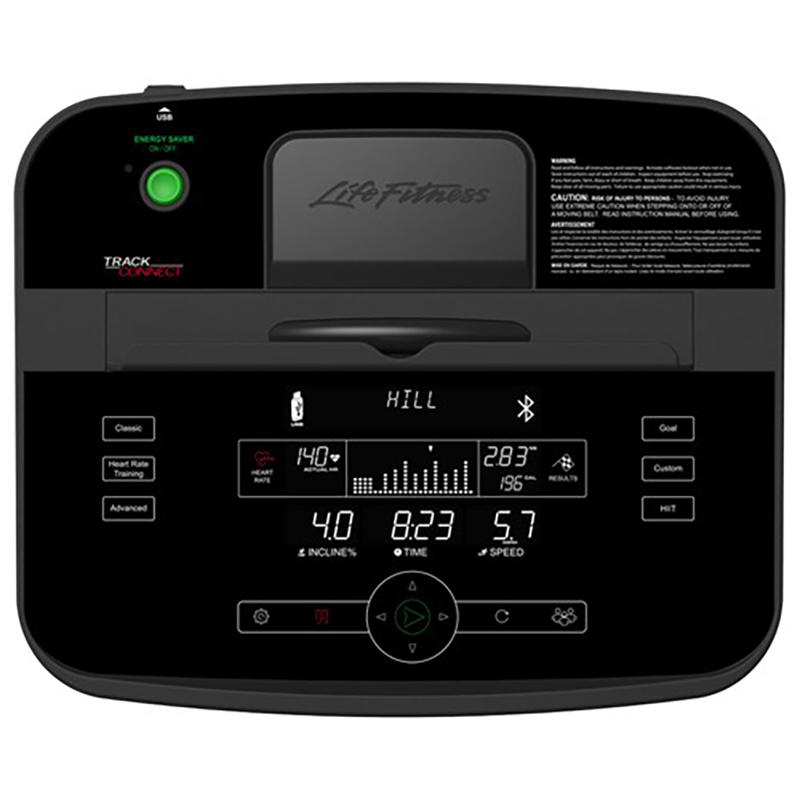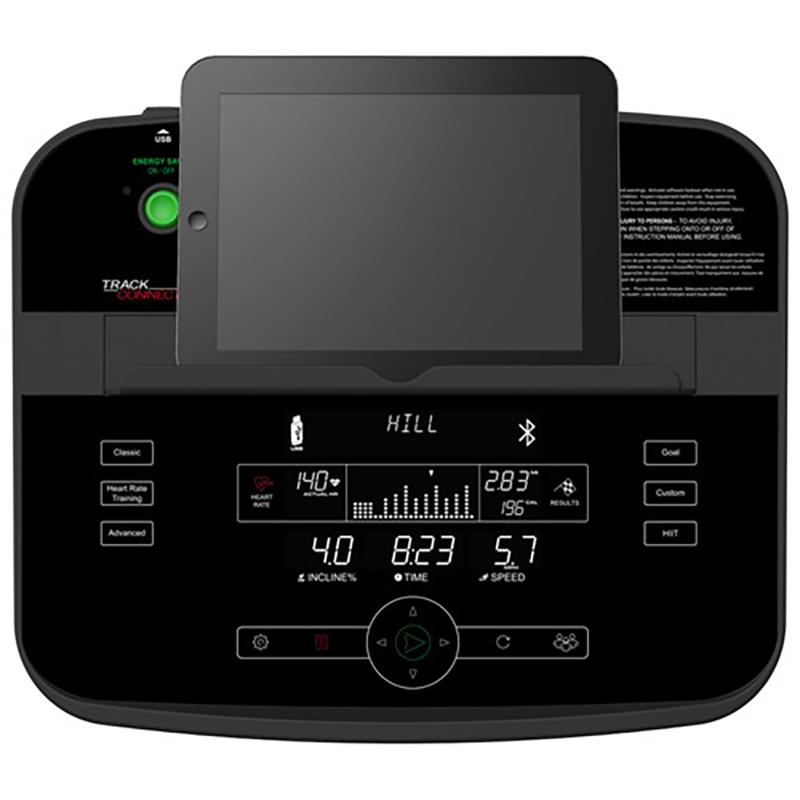 Life Fitness F3 Foldable Treadmill
$7,750.00
The F3 folding treadmill doesn't sacrifice quality. It is outfitted with everything that makes Life Fitness treadmills the No. 1 choice worldwide.
High-quality components ensure that your home fitness equipment endures years of heavy use. The F3 compact folding treadmill can be easily rolled to a convenient storage area.
It has a FlexDeck shock absorption system that helps reduces impact to joints by nearly 30% compared to ordinary treadmills. The Whisperstride Technology consists of maintenance-free ball bearings that helps reduce friction and ensure nearly silent operation, which is ideal for home. It can also monitor your heart rate with its heart rate sensors and wireless telemetry heart rate monitoring system.
Track Connect Console
Compression rack securely holds all smartphones and tablets at eye level for an ideal viewing experience.
The lower half of the console offers convenient workout setup and in-workout control features with capacitive touch keys that illuminate when usable and dim when not in use.
Connect to Apps(LF Connect Apps;Wahoo's Runfit & RunSocial) directly with Bluetooth & Proximity Log-In.
Prices are inclusive of delivery & installation.
Additional charges will apply based on the difficulty of access. We will call you after your purchase to determine the additional charges.
If you have any further questions about this equipment, kindly click the 'Red Button' on the bottom right or click the 'Ask Us' button below. One of our representatives will get back to you shortly.
6 in stock
Dimension (L x W x H): 198cm x 88cm x 149cm
Unit Weight: 120kg
Max User Weight: 159kg