Building Your Home Gym From Scratch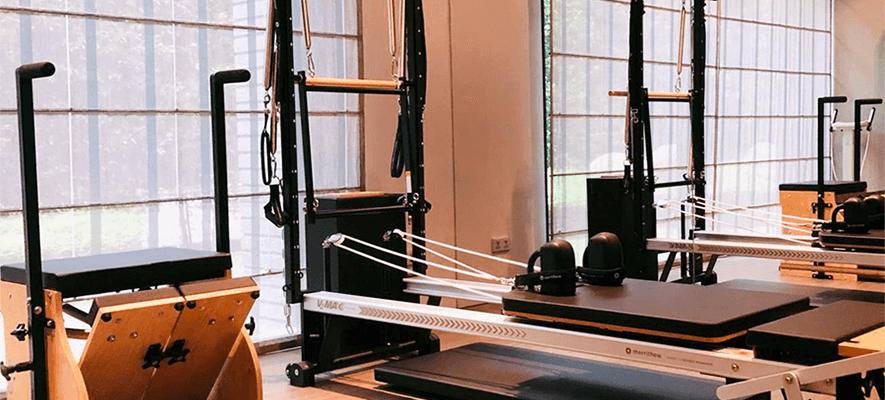 Working out at home is a good way to stay fit while saving on gym membership fees, transportation costs, and travelling time. You also have the freedom to customise your home gym with the equipment that you want.
Not sure how to create your home gym in Singapore? Follow our guide below to see how to begin when you're building your home gym from scratch.
1. Find a suitable home gym location in the house
To start, find a spot in your house for your home gym. This is when you need to work with the space you have. A garage will be the most ideal location, however, we often don't have the luxury of space while living in Singapore. A small room away from the bedrooms will probably be your next best option.
Ensure the room is well-ventilated to make the place more comfortable and pleasant to work out in. A dehumidifier in the room will be effective in preventing any mould growth due to the high humidity.
2. Save money by setting a budget and minimising the costs
Buying gym equipment is not cheap. A budget will help you stay on track and prevent you from spending unnecessarily.
To minimise the costs, you can consider only buying the gym equipment when they are on sale or getting refurbished gym equipment. Used gym equipment costs significantly lesser than brand new ones. Not only do they cost a fraction of the original price, but they are also as good as new after their refurbishment and come with a warranty for a peace of mind.
3. Choose your gym equipment
Your gym equipment should, first and foremost, fit your home gym. If this is your first time setting up a home gym and/or if you only have a small space, keep it simple. Focus on getting the essentials first instead of getting a ton of equipment that takes up space.
Some multi-functional and space-saving gym equipment that are useful for different types of workout exercises include the following:
Yoga mat;
Resistance bands;
Kettlebells;
Dumbbells, and
Gym flooring
If you have a larger space, you can consider the more advanced equipment like the following:
Bench;
Squat rack;
Barbells, and
Weight plates
Level Up Your Home Gym With F1 Recreation
F1 Recreation is a leading home and commercial fitness equipment provider in Singapore. We offer many fitness equipment like cardio equipment, strength training equipment, and free weight equipment from reputable international brands. We also provide a variety of reconditioned gym equipment with 12-months of warranty coverage on all replacement parts and labour. Shop our gym equipment here.
Summary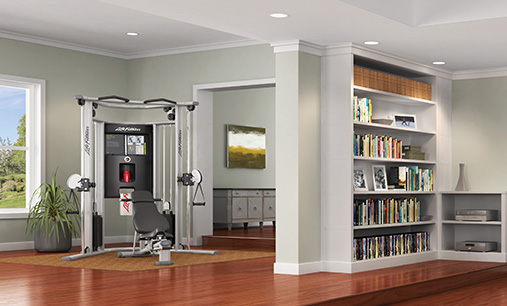 Building Your Home Gym From Scratch
Building Your Home Gym From Scratch
Not sure how to create your home gym in Singapore? Follow our guide to see how to start when you're building your home gym from scratch
Not sure how to create your home gym in Singapore? Follow our guide to see how to start when you're building your home gym from scratch
f1recreation