Ask the Expert: How Does a Mind-Body Practice Like Pilates Boost Overall Wellness?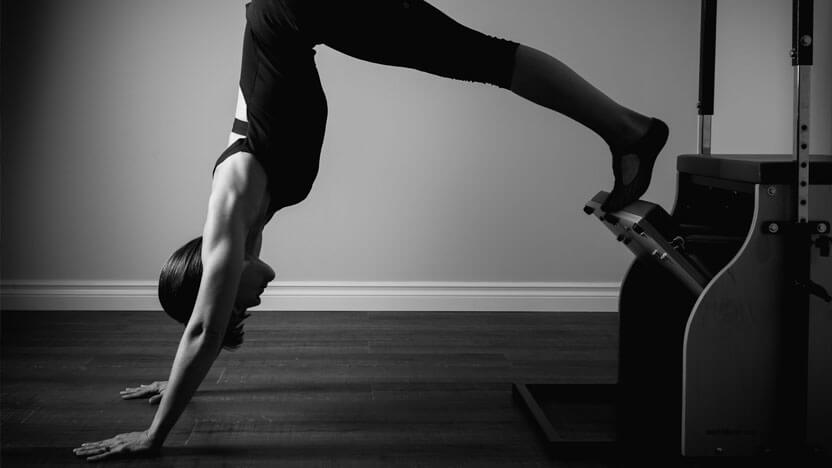 How someone moves speaks volumes for how they live, age and navigate the world, says Sandra Stessun, an occupational therapist and owner of Fit 2 Function in Courtenay, a city on the east coast of Vancouver Island, Canada.
"We all move in and out of wellness both mentally and physically on a daily, monthly and yearly basis depending on big life changes, major stressors, physical and environmental changes, injuries and aging," she says.
A mind-body practice like Pilates can boost overall wellness by maximizing our efficiency of movement, which in turn, can minimize injury and pain so we can do more of the things we love, she says.
Why is Pilates an effective tool for rehabilitation and overall wellness?
Pilates is an effective tool for rehabilitation and overall wellness because it focuses on the whole body.
"Pilates involves the whole body, not just one or two joints. It requires stability before mobility. I love how Pilates focuses on both phases of joint movement— concentric and eccentric. Training our muscles through length provides a lasting training impact on the strength of the muscles, and most importantly, provides more functional gain than other types of strength or activity training," Sandra says.
As a STOTT PILATES® Certified Instructor, Sandra often uses Pilates exercises and Pilates equipment, such as the V2 Max Plus™ Reformer and Stability Chair™, in her occupational therapy practice to treat clients across the full rehab spectrum from acute injury to return to fitness.
"As an occupational therapist, I teach people proper posture and alignment through different daily movements and activities. Human movement is based on anatomical science. It requires proper alignment of bones and joints, it requires stability, the recruitment and firing of postural or stabilizing muscles, and it requires our muscles to move our joints through space. All of these elements are taught in Pilates," she says.
"When we move without these components, we are not maximizing our movement. Eventually this can lead to injury (or it already has), aches and pains, and poor or faulty movement patterns that lead to dysfunction and can impact how we function in our human occupations of daily life— self-care, productivity, leisure," she says.
After Sandra completed her STOTT PILATES Reformer training, she saw "so much clarity in how learning more about movement through Pilates can help people move better thus live better."
What are the benefits of mindful movement practices like Pilates?
Engaging in mindful movement is key to forming new neuromuscular patterning and reinforcing corrective neuromuscular patterning, Sandra says.
"My goal is to train people to be mindful in their movement— alignment, recruitment and movement—during all daily tasks and train them to move better. That way, when they're tasked with challenging movements or activities, such as shoveling snow, driving, gardening, etc., their body is more resilient and they know how to move better so they can do more of the things they love with less chance of injury.
"I want to help people maximize their function to get the best out of life during every phase of it. Moving better and functioning better in our daily roles and in different environments go hand-in-hand."
Source: https://www.merrithew.com/blog/post/2022-01-05/ask-the-expert-how-does-a-mind-body-practice-like-pilates-boost-overall-wellness