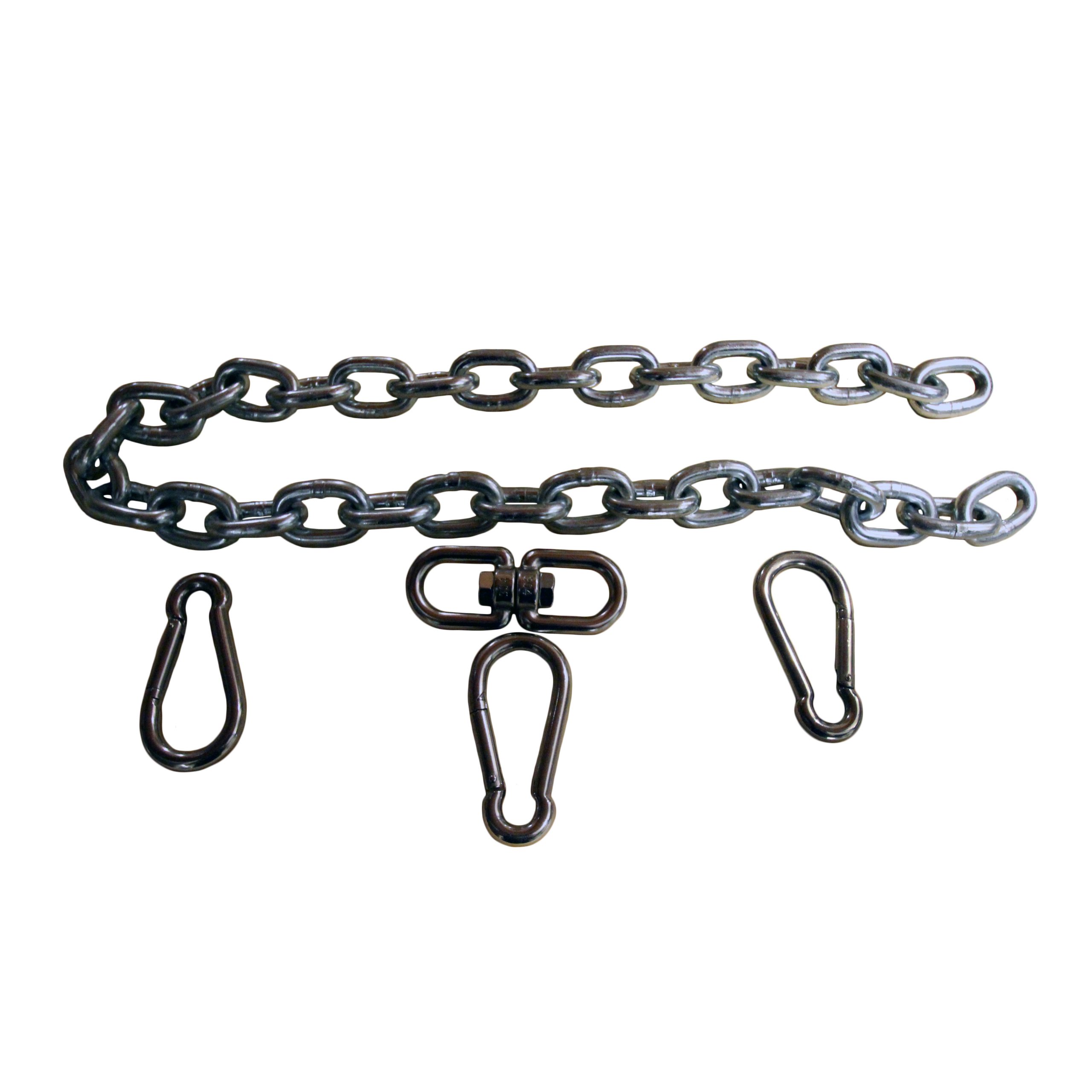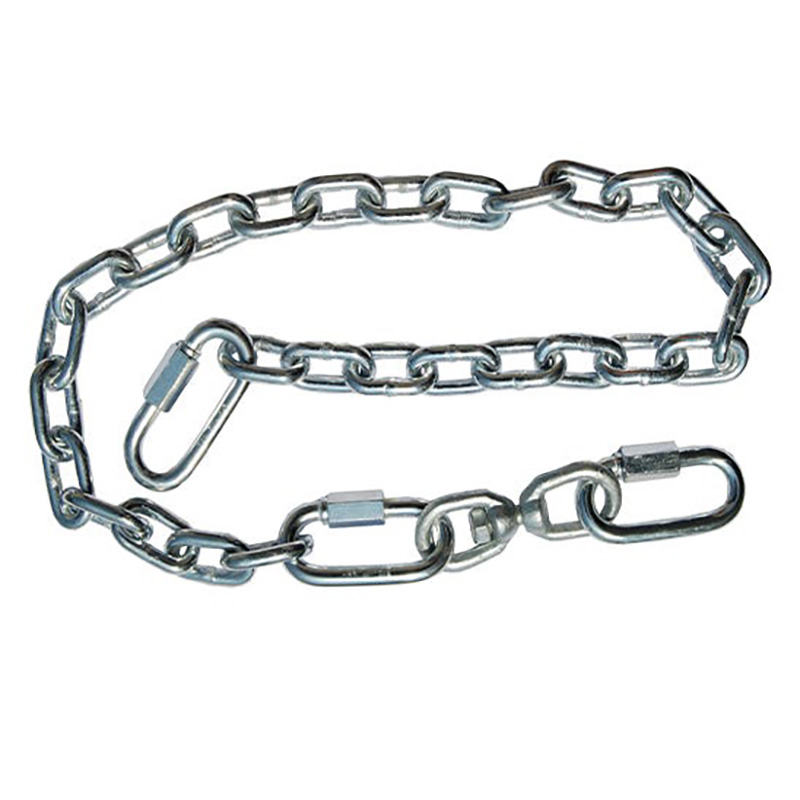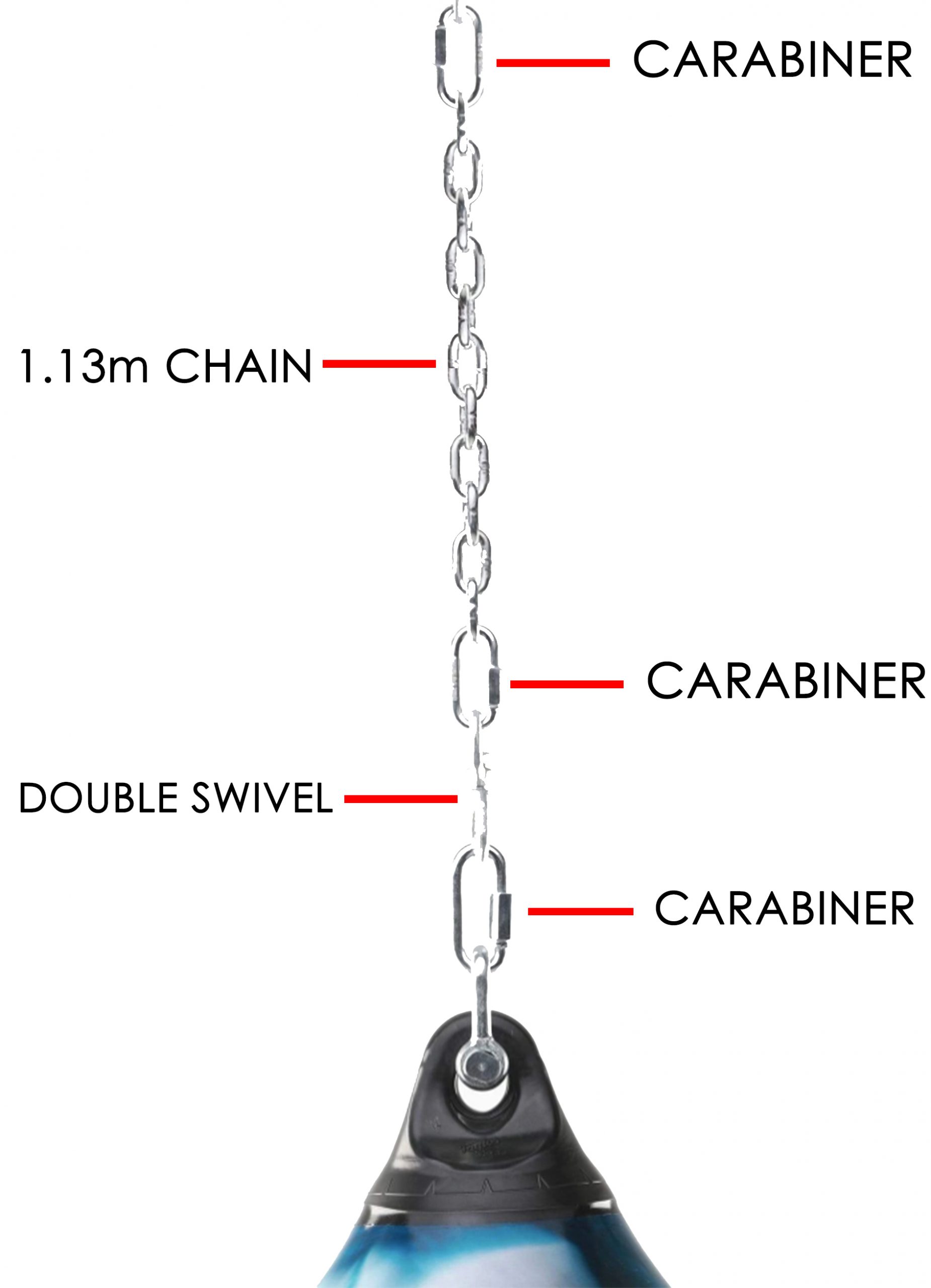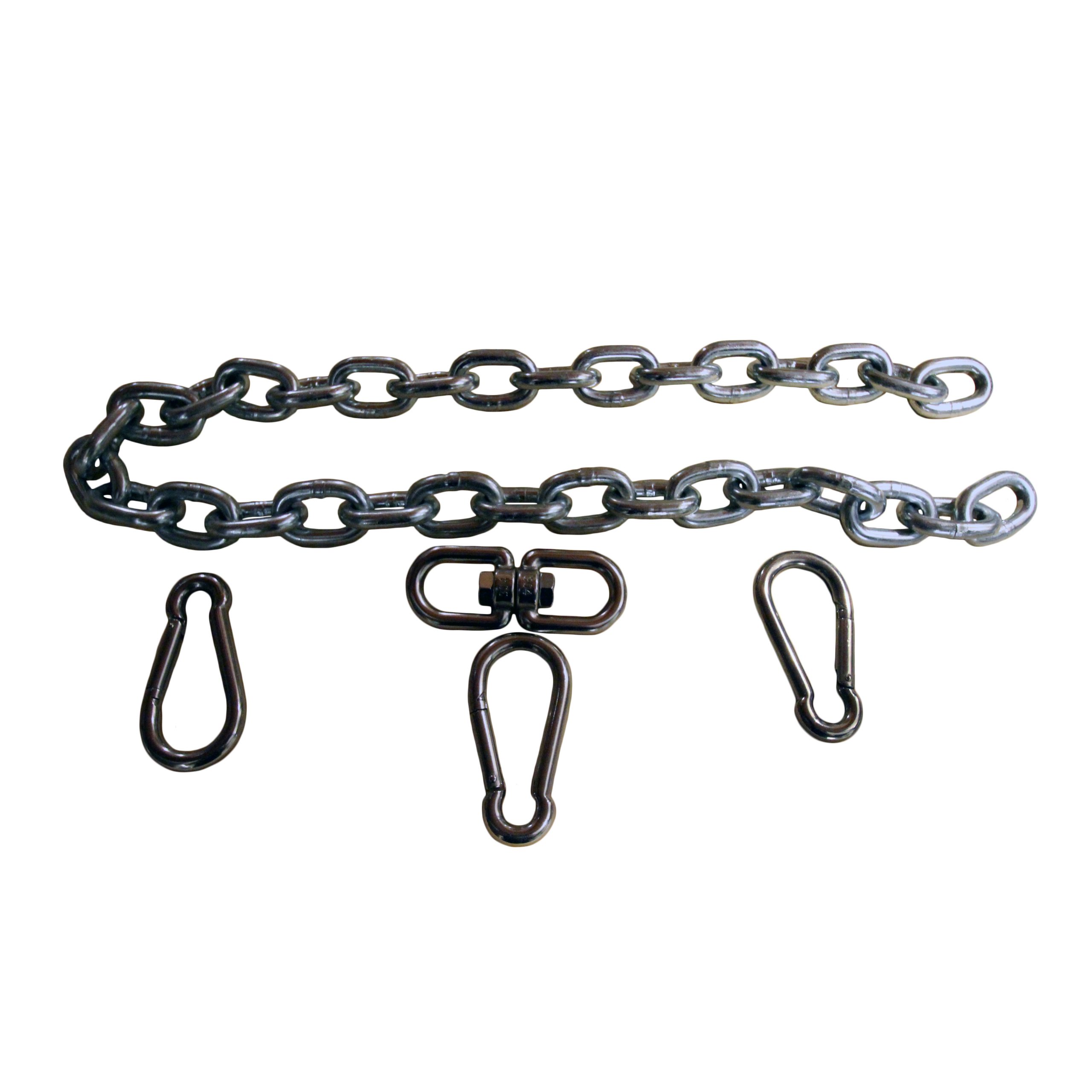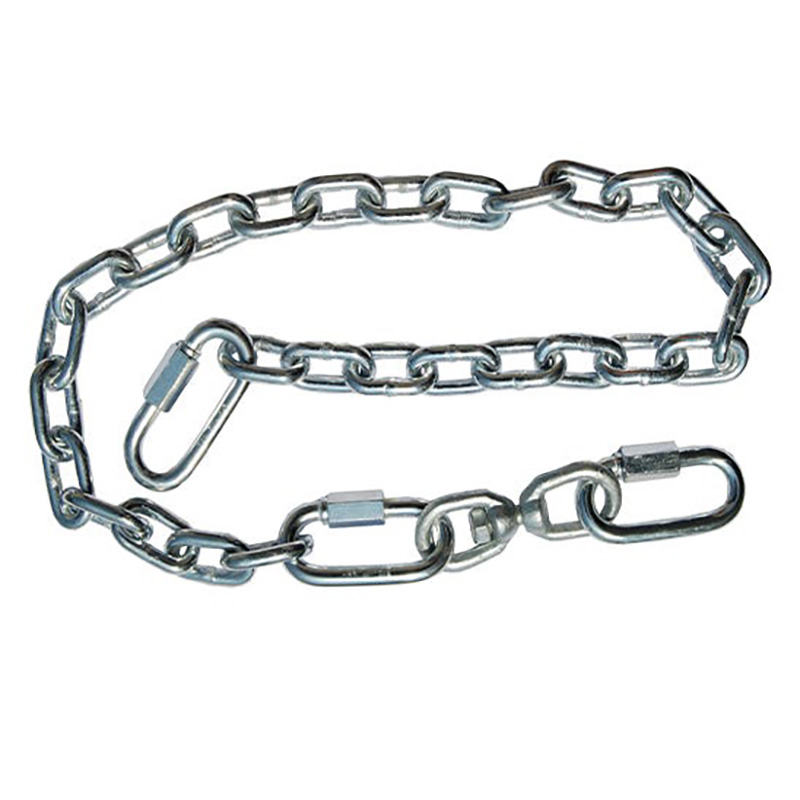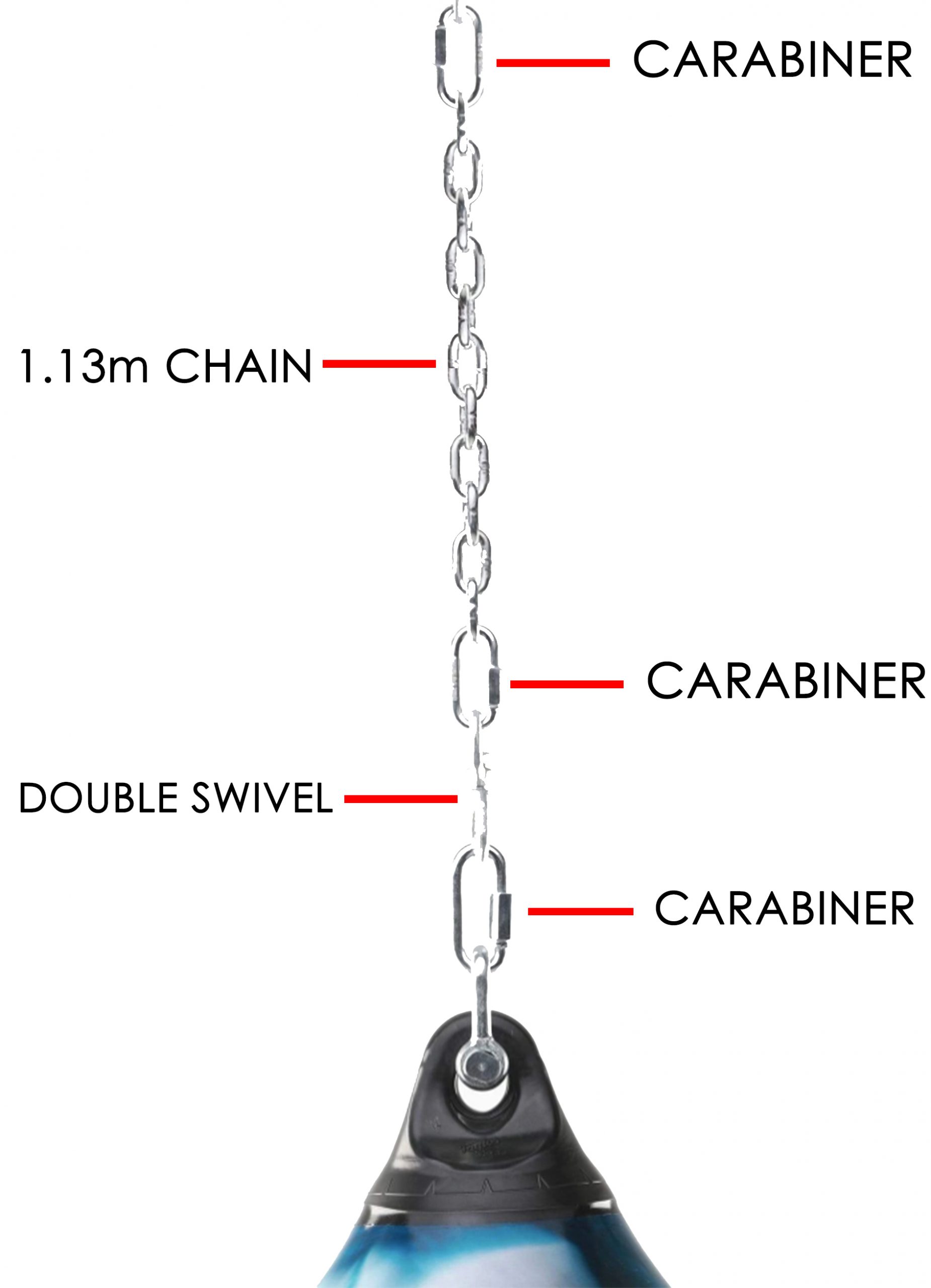 Aqua Training Bag Aqua Bag Hanging Kit
$107.00
Our Aqua team has created a one-of-a-kind heavy bag hanging kit to be the ultimate sidekick to any Aqua Training Bag. It is designed to withstand the rigors of repeated, hard training and workouts on all and any Aqua Training Bag. We have integrated a swivel to prevent the chain from twisting during your workout. It is very solid and strong yet it only weights 4 pounds, so it won't add any unwanted weight to your punching bag. It is also a great match for traditional heavy bags, or other water punching bags weighing 200 lbs or less. Setup is very easy on any standard heavy bag stand, mount, rack system, or other hanging location.
Included in the kit:
– Carabiner x 3
– Double Swivel
– 1.13m Chain
To setup:
1) Carabiner
2) 1.13m chain
3) Carabiner
4) Double swivel
5) Carabiner
6) Aqua bag
If you have any further questions about this equipment, kindly click the 'Red Button' on the bottom right or click the 'Ask Us' button below. One of our representatives will get back to you shortly.
2 in stock
Length: 3'9″ long
Size: 5/16″ chain
Diameter of each link: 312″
Shipping Weight: 1.8kg
Shipping Dimensions: 4″ x 4″ x 4″
Chain Material: Plated Steel
Swivel Eye Material: Galvanized Steel
Weight Allowance: 91kg
Water Resistant: Yes