Ask the expert: Can the Stability Barrel™ help to improve body balance and control?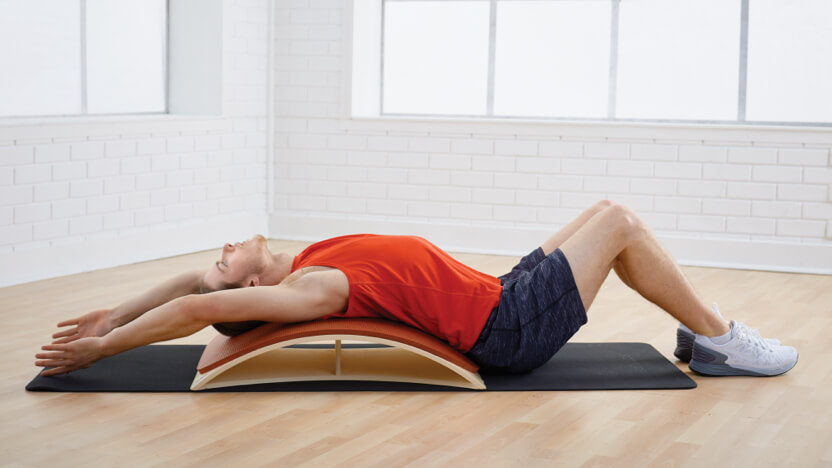 We asked Merrithew® Lead Instructor Trainer, Juhyun (Julie) Lee, from South Korea if there is any equipment she recommends to improve body balance and control since that is one of the main things most rehab patients want to work on.
"An essential tool for aligning and mobilizing the spine, the Merrithew Stability Barrel™ improves posture and develops balance and control. The Barrel is great to use for exercises if you want more stability and support" says Juhyun Lee.
Further, we asked her what features make the Stability Barrel one of the most effective pieces of Rehab equipment.
"The large area of the barrel provides a neutral and flat environment for your spine, which makes it easier than using a mat for Rehab exercises where there's only one point of contact with the floor or wall that can create unusual pressure on certain spots" explains Juhyun Lee. "The Stability Barrel has a unique design. The curve- specifically around flexion movement, transfers body weight so no matter what position you have while working out, your core muscles will be challenged evenly throughout all ranges".
The Stability Barrel is perfect for those who want a more stable and gentle workout. The padding provides extra support to your lower back while also helping with proprioception, which means you can work out without worrying about hurting yourself.
The support area is higher than a mat with a unique inverted position which helps with core balance and lower body kinetic chain balance.
"Often, I suggest hip, knee, and ankle exercises combined with correct breathing patterns and flow. This helps achieve strong and more balanced joint movements. The Stability Barrel supports the entire body weight even when the equipment is flipped. By flipping the equipment, exercise can be more dynamic, enabling balance control with body weight."
Julie, a Merrithew Lead Instructor Trainer, has always been passionate about dance. After suffering an ACL injury in 2007, she became even more aware of the need for proper rehabilitation. She found that many dance students don't get introduced to proper rehab or training to enhance movement. It is her aim, therefore, to bring the STOTT PILATES® method to as many students and clients as she can.
Source: https://www.merrithew.com/blog/post/2022-10-03/ask-the-expert-can-the-stability-barrel-help-to-improve-body-balance-and-control