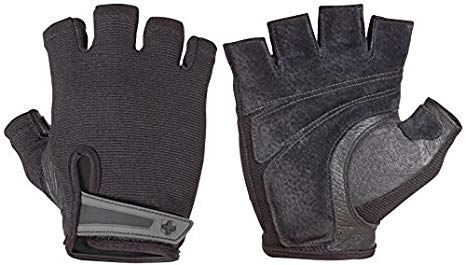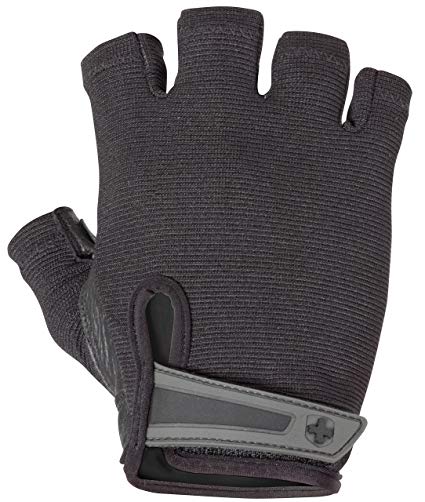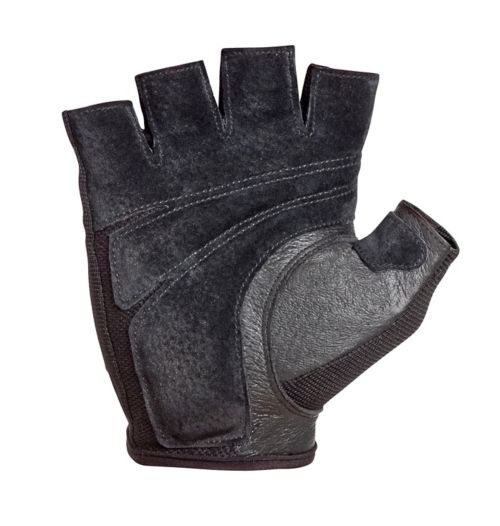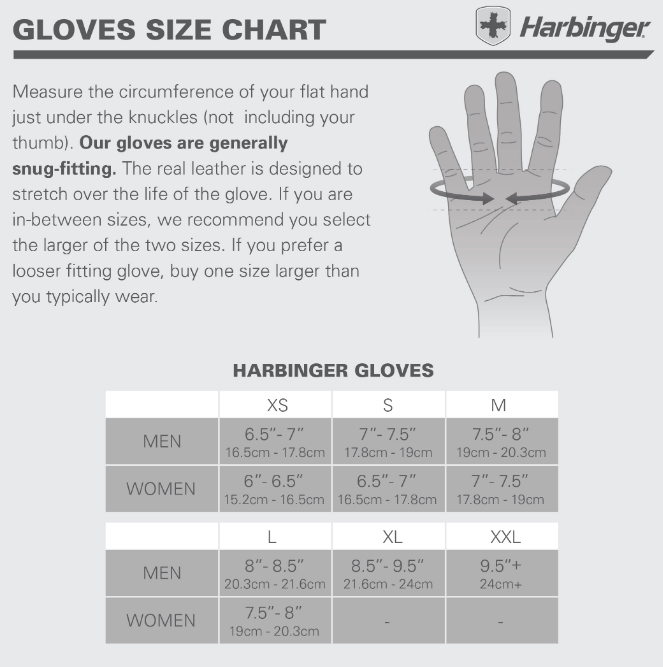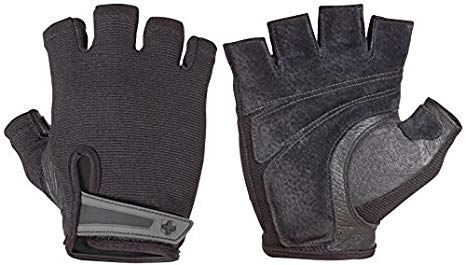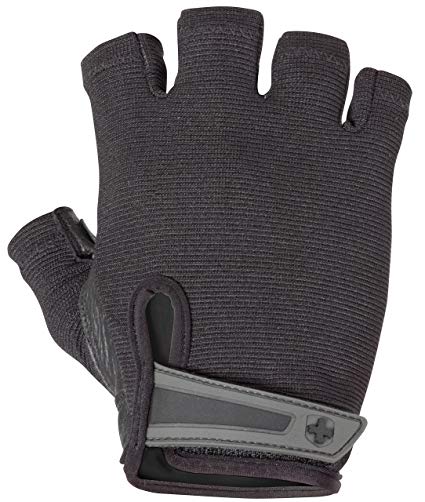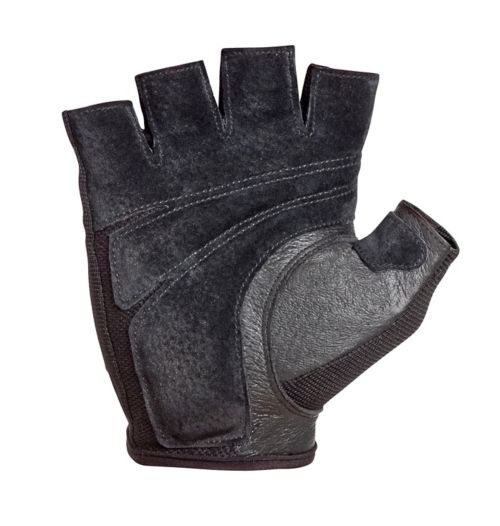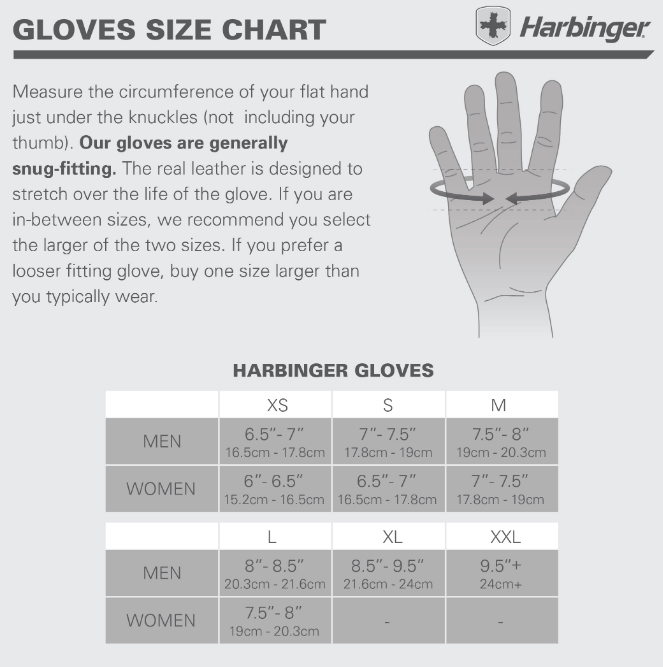 Harbinger Power Gloves (Men)
$32.10

The Harbinger Power Gloves are made with StretchBack™ mesh that provides a flexible fit. The padded palm offers enhanced comfort and firm grip.
There is also a double layered thumb for extra protection. It can be fully adjustable on the wrist closure for a secure fit.
CARE INSTRUCTIONS
These gloves can be washed by hand. Just lather them up with a mild soap, like hand soap or dish soap and then rinse thoroughly in cool water. Lay them on a towel and pat down to get as much water out as possible without wringing them. Let them air dry by either laying them flat or hanging them up to dry. Make sure they are not in direct sunlight. UV rays can damage the gloves. Wash as often as you want. It is best to allow all strength training gloves to fully dry between uses.
If you have any further questions about this equipment, kindly click the 'Red Button' on the bottom right or click the 'Ask Us' button below. One of our representatives will get back to you shortly.
F1 Recreation 15th Anniversary Promotion: 15% off all accessories. Promo ends 2nd May.
Dimension: 
M: 19cm-20.3cm
L: 20.3cm-21.6cm
XL: 21.6cm-24cm
Material: Stretchback Mesh
Colour: Black