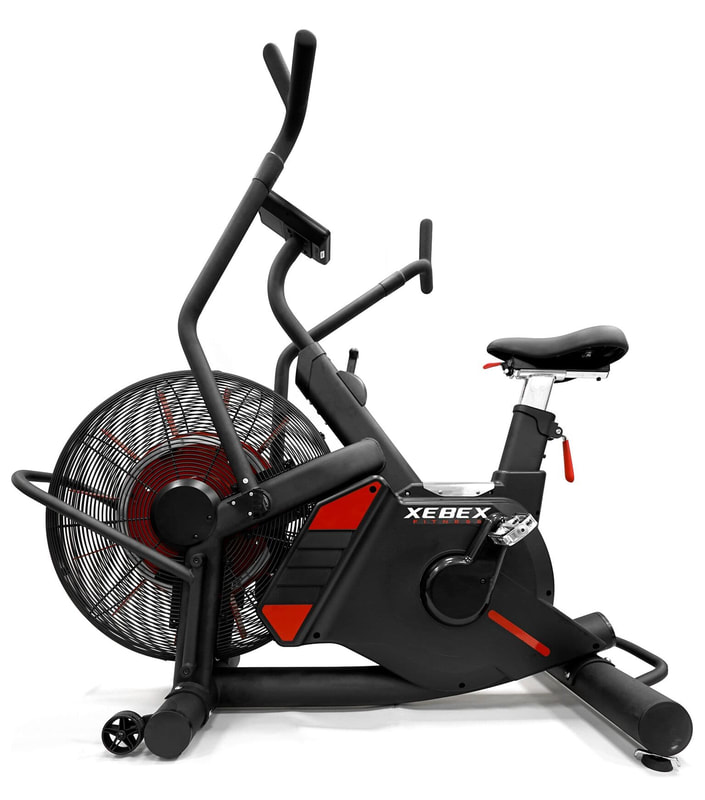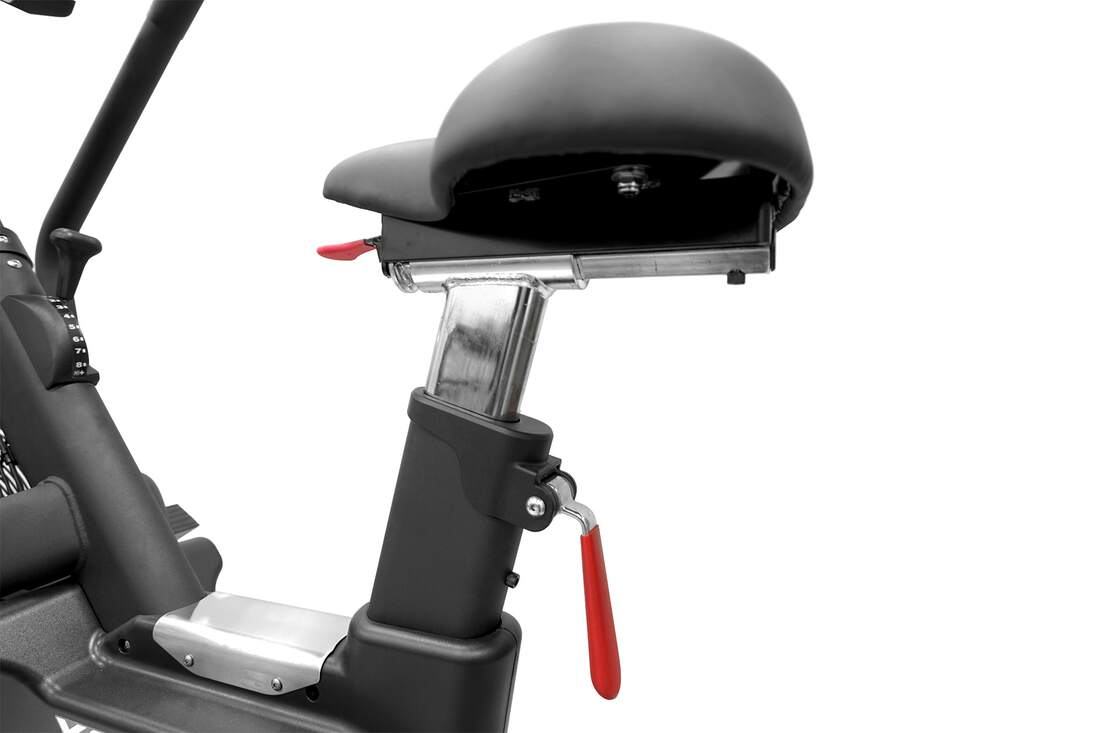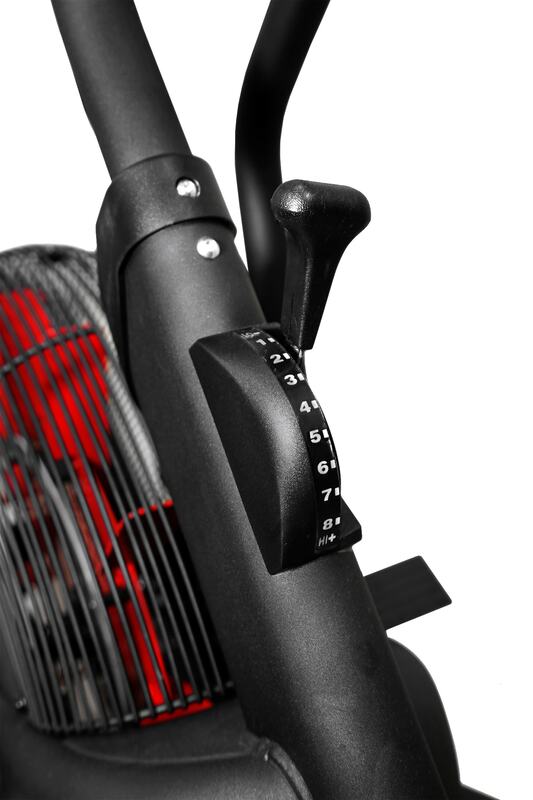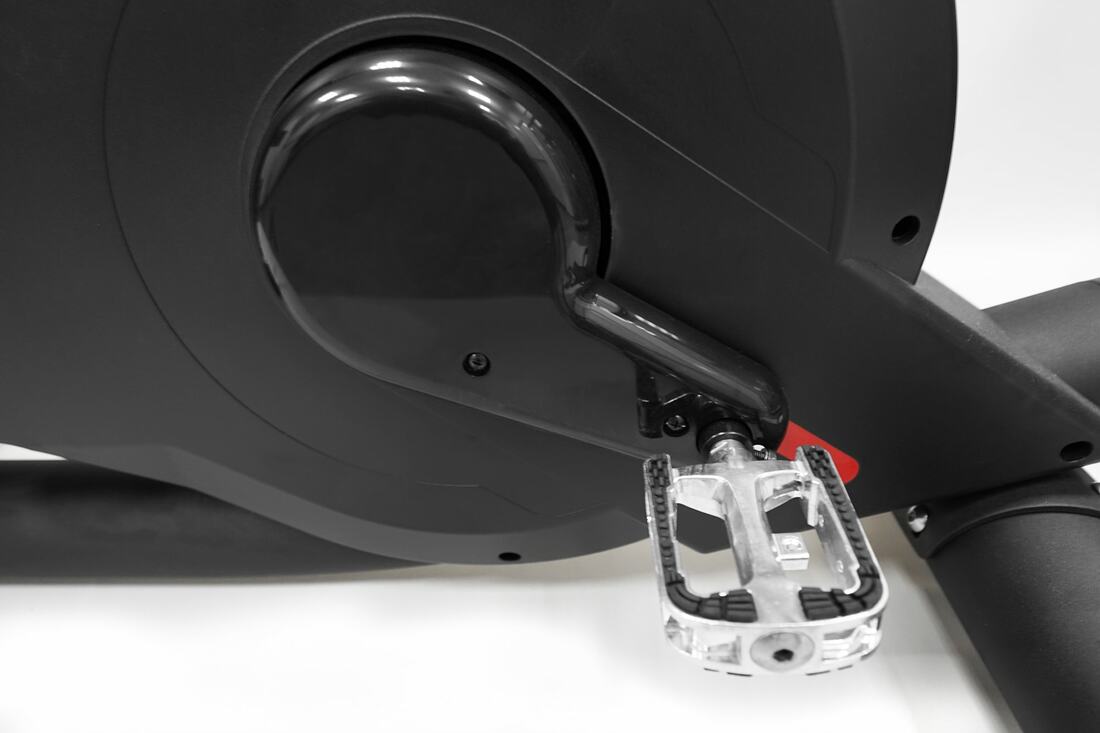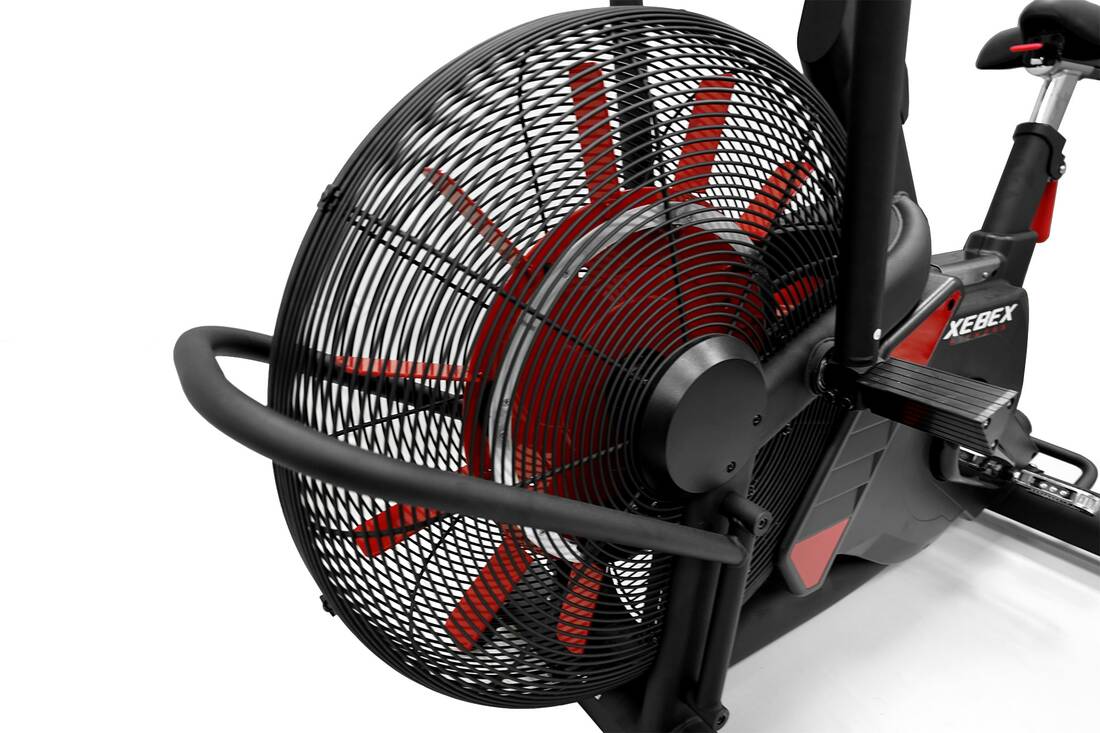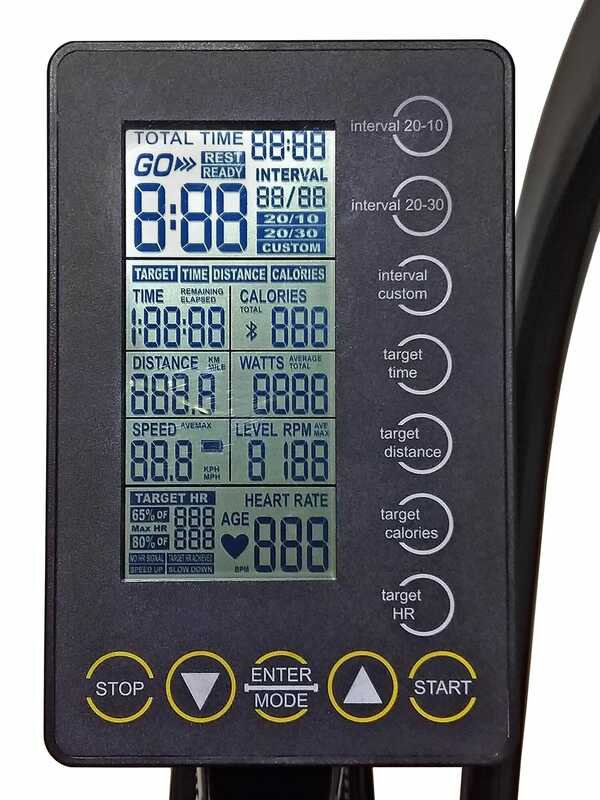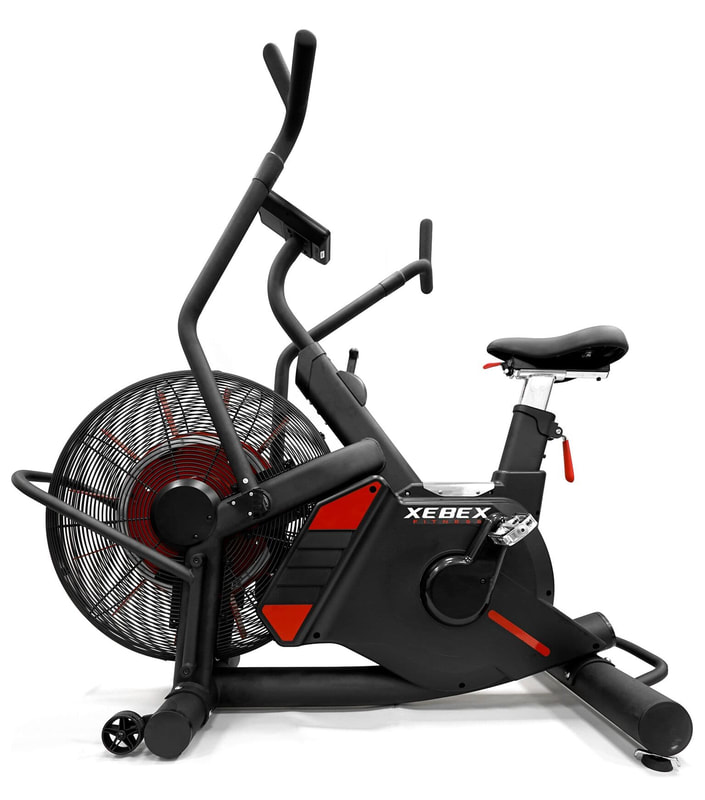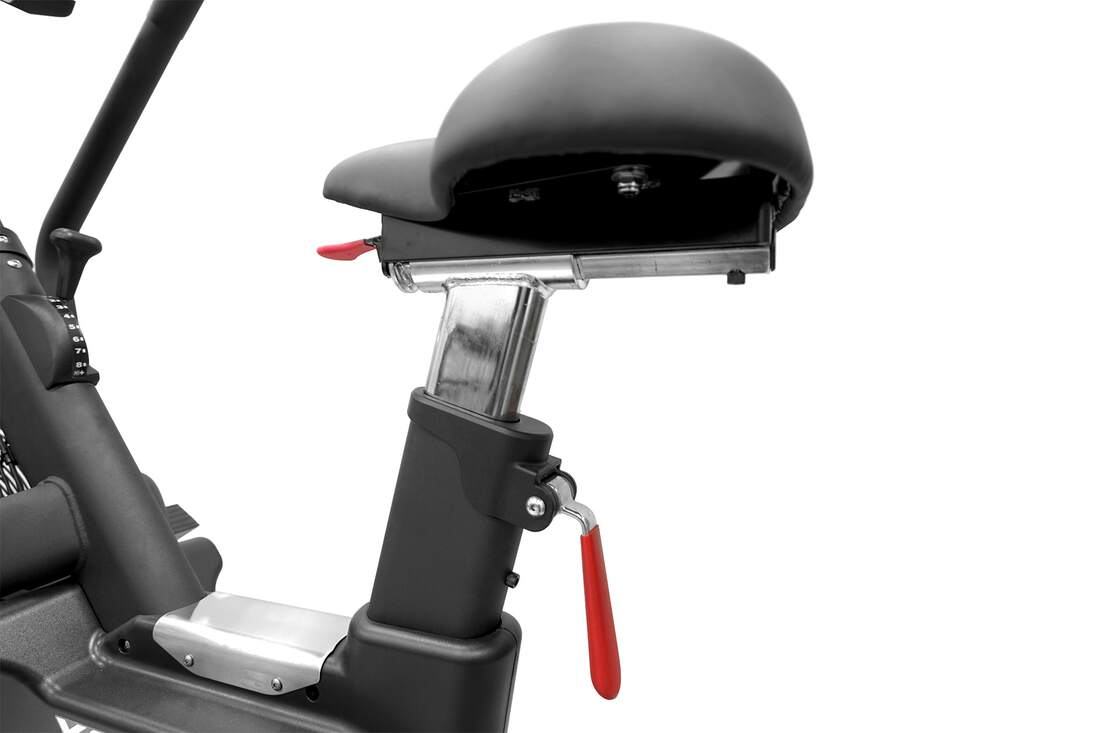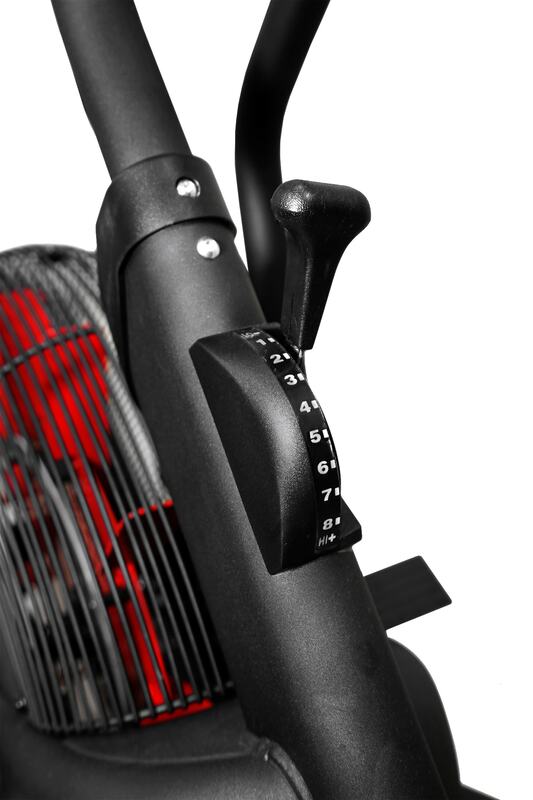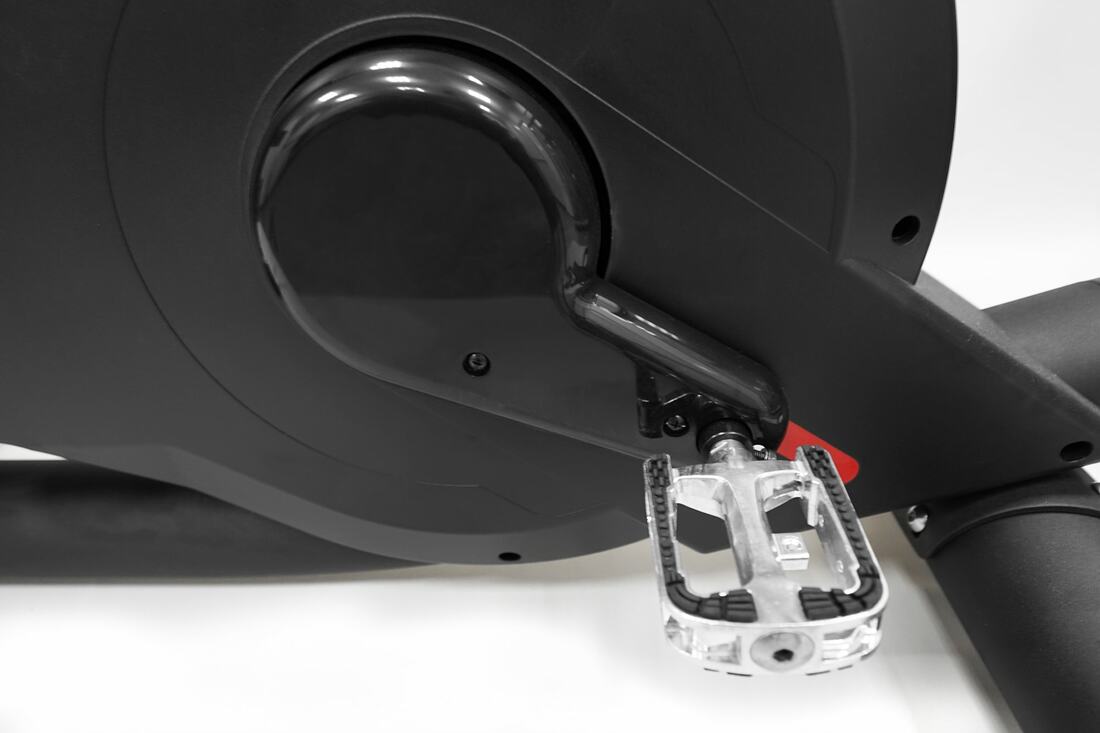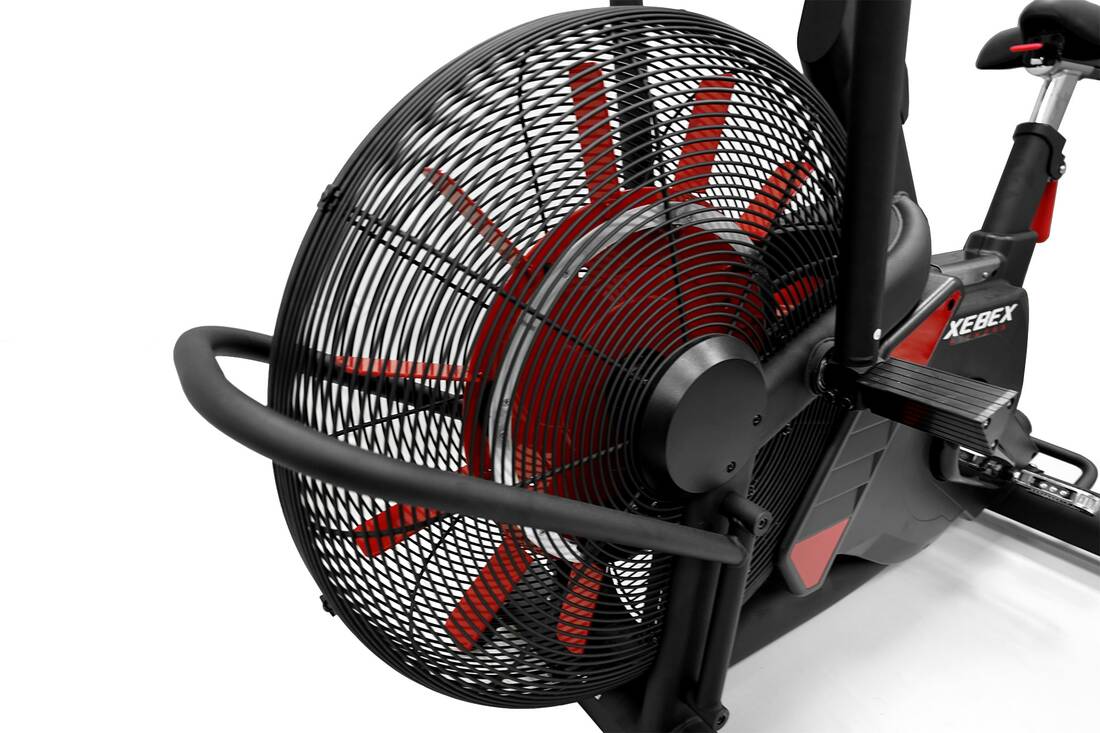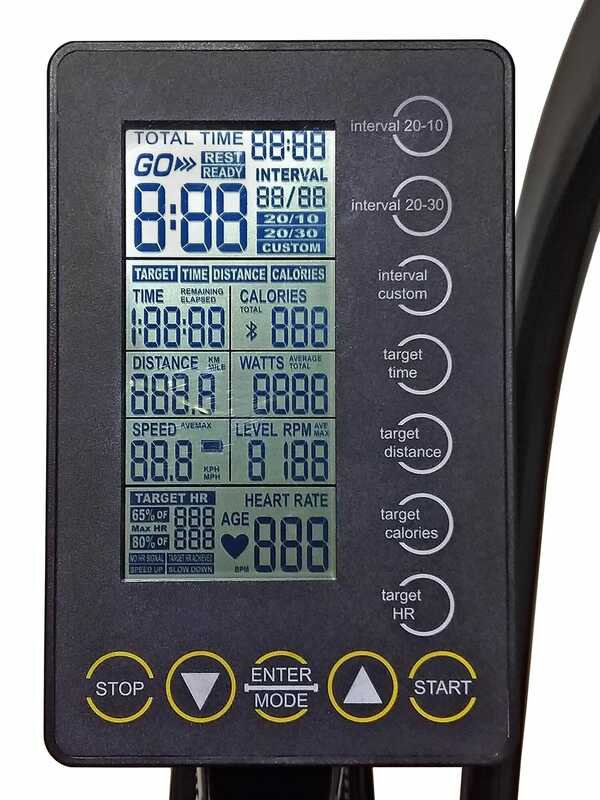 Xebex Airplus Expert Bike ABVR-3L
From: $3,456.00
The Xebex AirPlus Expert Bike (ABVR-3L), is an Airbike and Crosstrainer in one!​
The Xebex AirPlus Expert Bike has both air and 8 different levels of magnetic resistance for a wide range of resistance levels. Thanks to the resistance that can be set manually, this bicycle is extremely suitable for a broad target group. From the starting athlete to the Crossfit athlete competition, the Xebex ABVR-2L can find its challenge.
Just like with the ABMG-3, the intensity of the training is determined by the air resistance. The harder you push and pull, the more air you move and the greater the resistance. Do you need more challenge? Switch on with the magnetic resistance button with 8 resistance levels of the new Airplus Expert bike! Combine air and magnetic resistance for endurance training, recovery, strength, explosiveness, etc.
The Xebex AirPlus Expert Bike ABVR-2L comes standard with two transport wheels on the front so that you can easily move the Airbike by tilting it slightly.
Console
The Xebex AirPlus Performance Bike comes everything you're accustomed to and more! The console is designed specifically for functional training with pre-set and custom intervals for HIIT training as well as targets for time, distance, calories and heart rate. The console knows and displays the level of AirPlus resistance that you're using and takes it into account when calculating calories and wattage. Upon completion of your workout, console displays an easy to read summary.
Our large console display gives users an easy way to measure performance and track progress. On one screen, you can see 8 different key measurements: Total Time, Work Time, Calories, Distance, Watts, Speed, RPM, and Heart Rate. Everything you need in one, easy-to-read console with the ability to setup Interval Training, Target Training, Heart-Rate Training, and more. 5k Chest Belts are compatible.
The console also allows for switching between units of measurement: Meters or Miles as well as switching between max and current read outs. Our console is easier to use and more accurately reads changes in speed than other air bike consoles. We've also included the ability to SET or TARGET distance, calories, and time while the console counts down from your targeted goal so you know just how much longer to work for. Setup Custom Interval Work, Rest, and Number of Rounds in less than 5 seconds.
How does it compare to other Air Bikes? 
There are many benefits of including variable resistance in a standard air bike as it allows athletes to train for strength, cardiovascular and multiple combinations between the two. Users can better achieve specific goals (i.e. general health improvements, weight loss, muscle tone) due to the wide range of resistance provided by the added magnetic resistance as well as the natural resistance from the flywheel as you increase RPMs. Additionally, this equipment allows users to gradually increase the intensity of their workout as they progress in their fitness journey.
Prices are inclusive of delivery & installation.
Additional charges will apply based on the difficulty of access. We will call you after your purchase to determine the additional charges.
If you have any further questions about this equipment, kindly click the 'Red Button' on the bottom right or click the 'Ask Us' button below. One of our representatives will get back to you shortly.
Very Merry Christmas Sale: 50% off selected Fitness Equipment. Get an additional $1000 cash discount with a min spend of $8,000. Promotion ends on 27th December 2023.
Dimensions (L x W x H): 144cm x 66cm x 139cm
Unit Weight: 79kg
Max User Weight: 227kg
Adjust Resistance through a Wide Range:
Levels 1-2: Lighter than our standard air bike resistance. Good for light warm-up/cool-down, endurance training, and young/elder athletes
Level 3: Standard air bike resistance
Level 4-5: Heavier than our standard air bike resistance. Novice level hill climbs, good for power and cardiovascular training
Level 6-8: Heaviest levels. Expert level hill climbs, power training, burn more calories per hour with higher watts
DELIVERY OF FITNESS ACCESSORIES:
Our delivery fees are calculated according to the weight of your order. Your order will be delivered within 5 working days or earlier (excluding Saturday, Sunday & public holidays). You may also opt for a self-pickup at checkout.
Orders under 20kg (0.1kg – 19kg): $10
Orders under 30kg (20 – 29kg): $20
Orders above 30kg: $30
If you are purchasing a product that is on backorder, kindly drop us an email (enquiries@f1-recreation.com.sg) to check on the delivery status.
If you opt for a self-pickup, kindly visit our showroom @ 20 Sin Ming Lane #01-57, Midview City S(573968) on Mon – Fri (2 pm to 5 pm).
DELIVERY OF FITNESS EQUIPMENT:
Prices are inclusive of delivery & installation (not for leasing or rental of equipment).
Additional charges will apply based on the difficulty of access. You can select these charges when you are at the checkout page.
Once your order is successful, our team will be in touch to coordinate the delivery of your equipment.