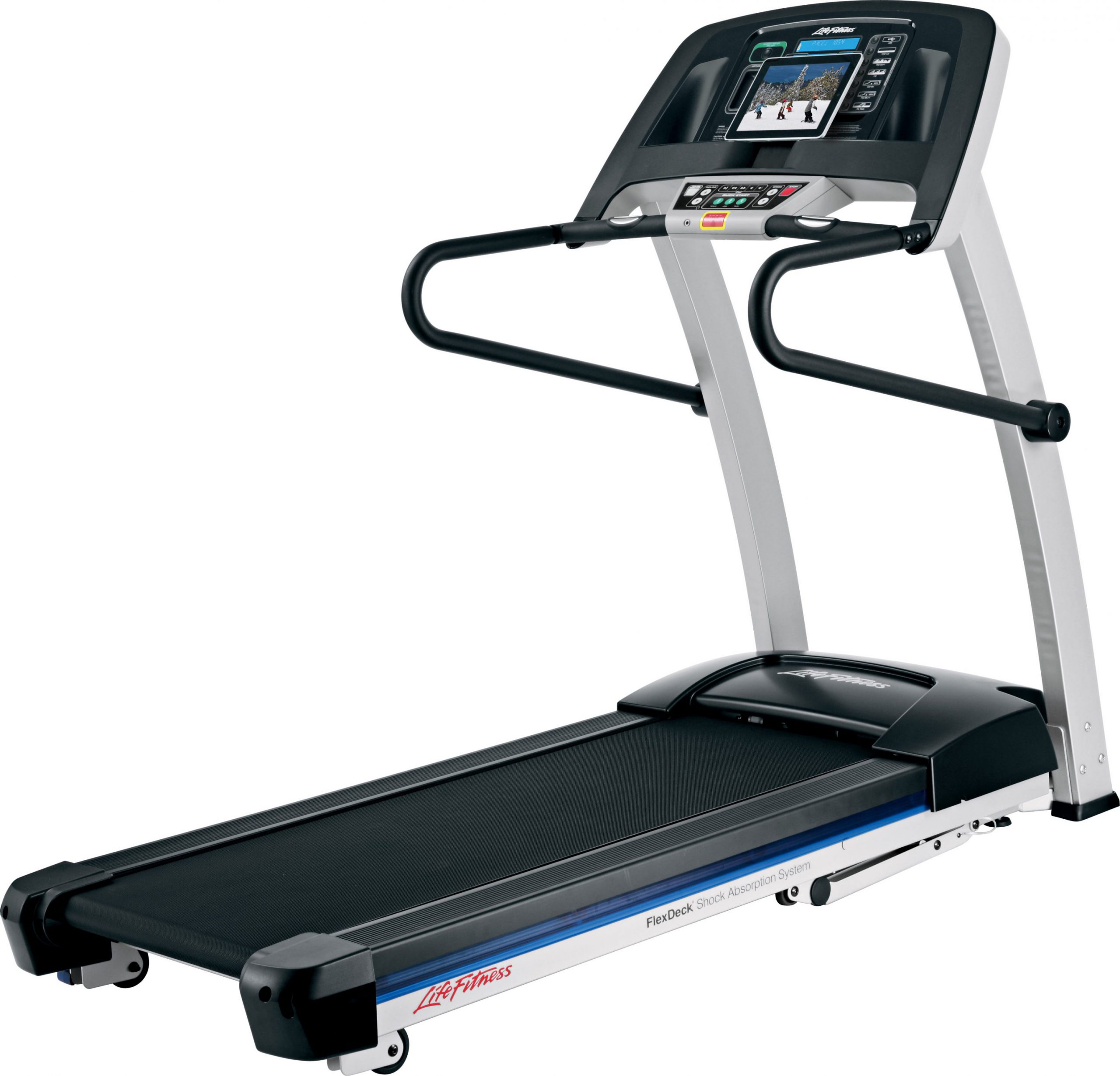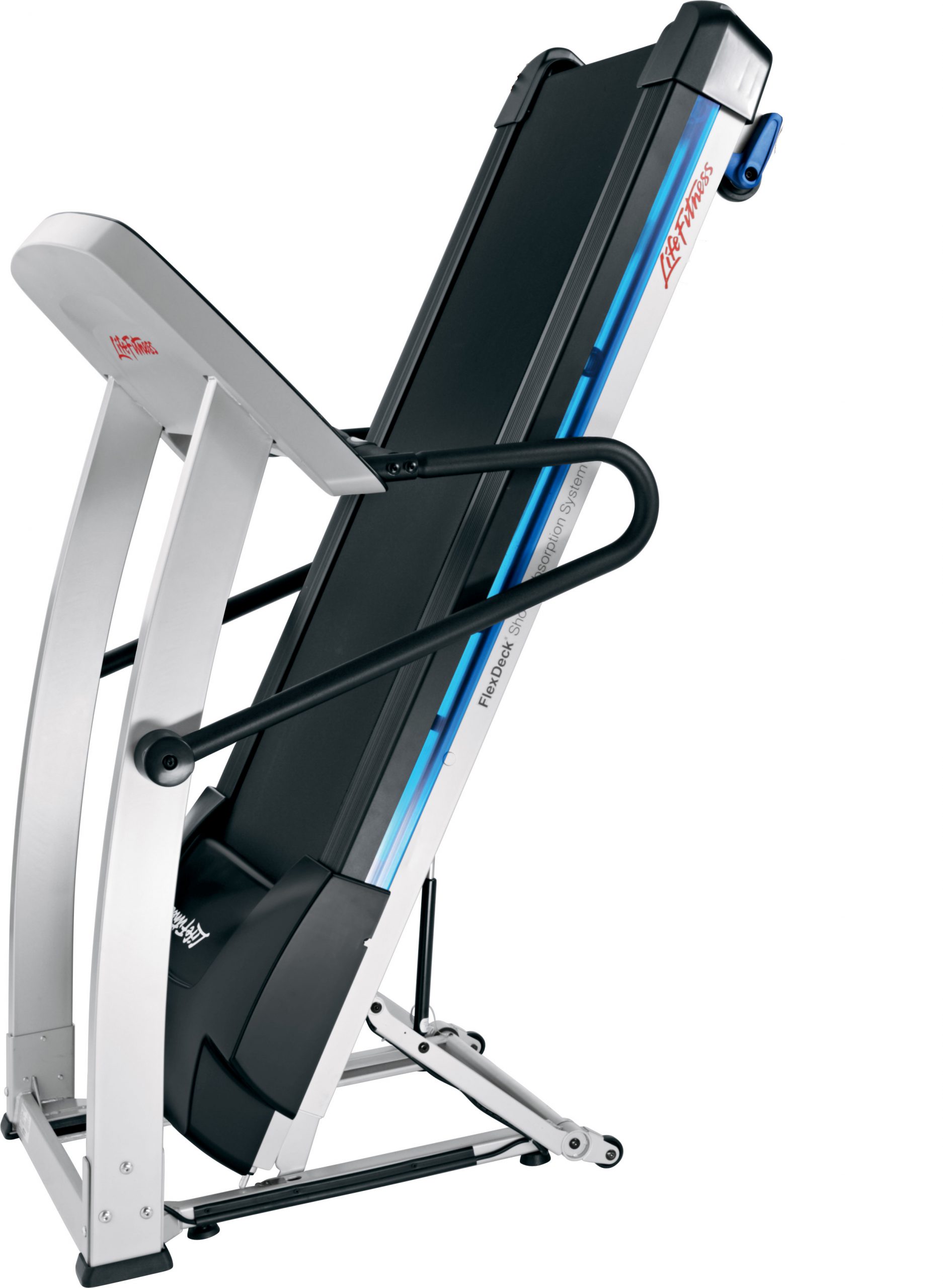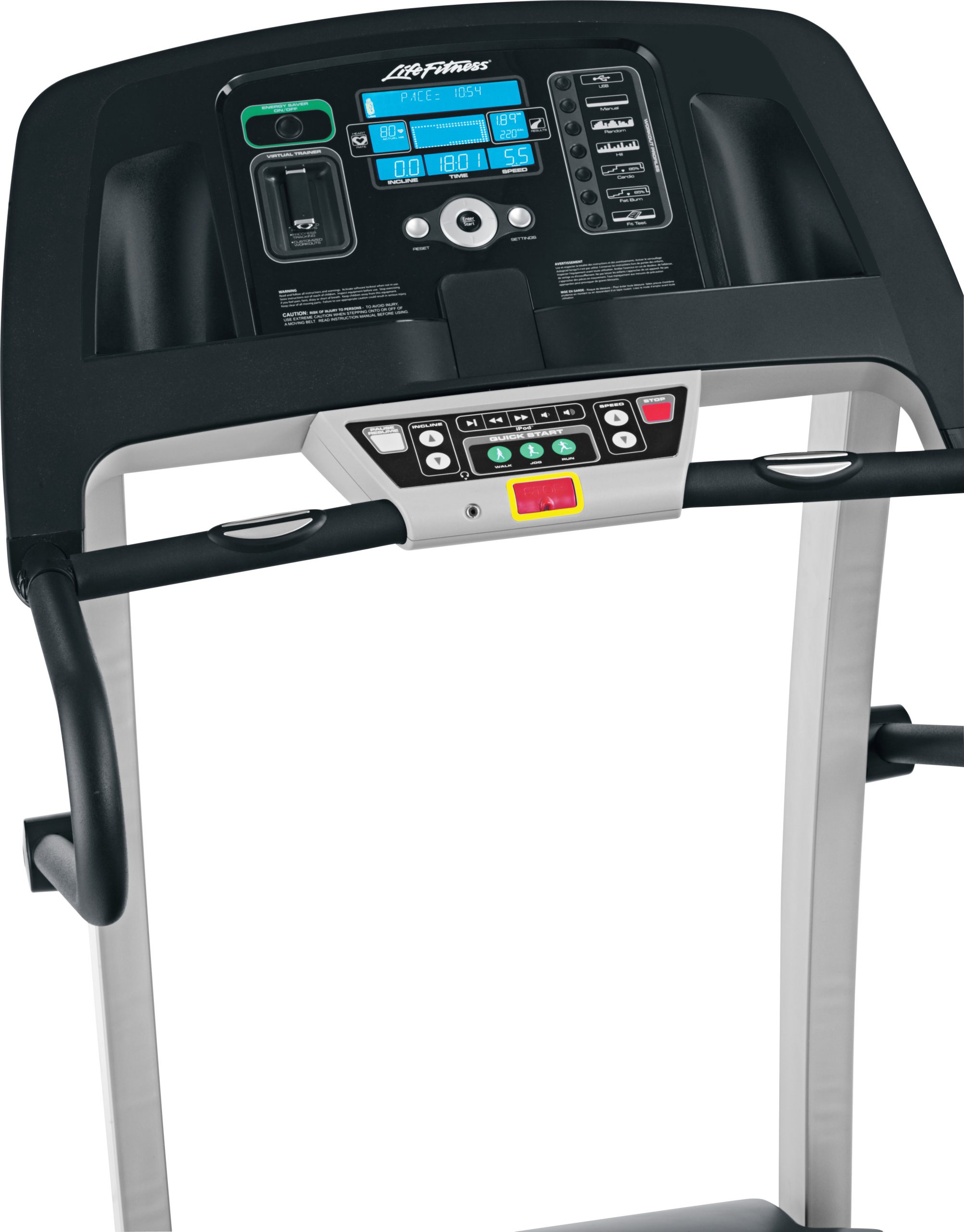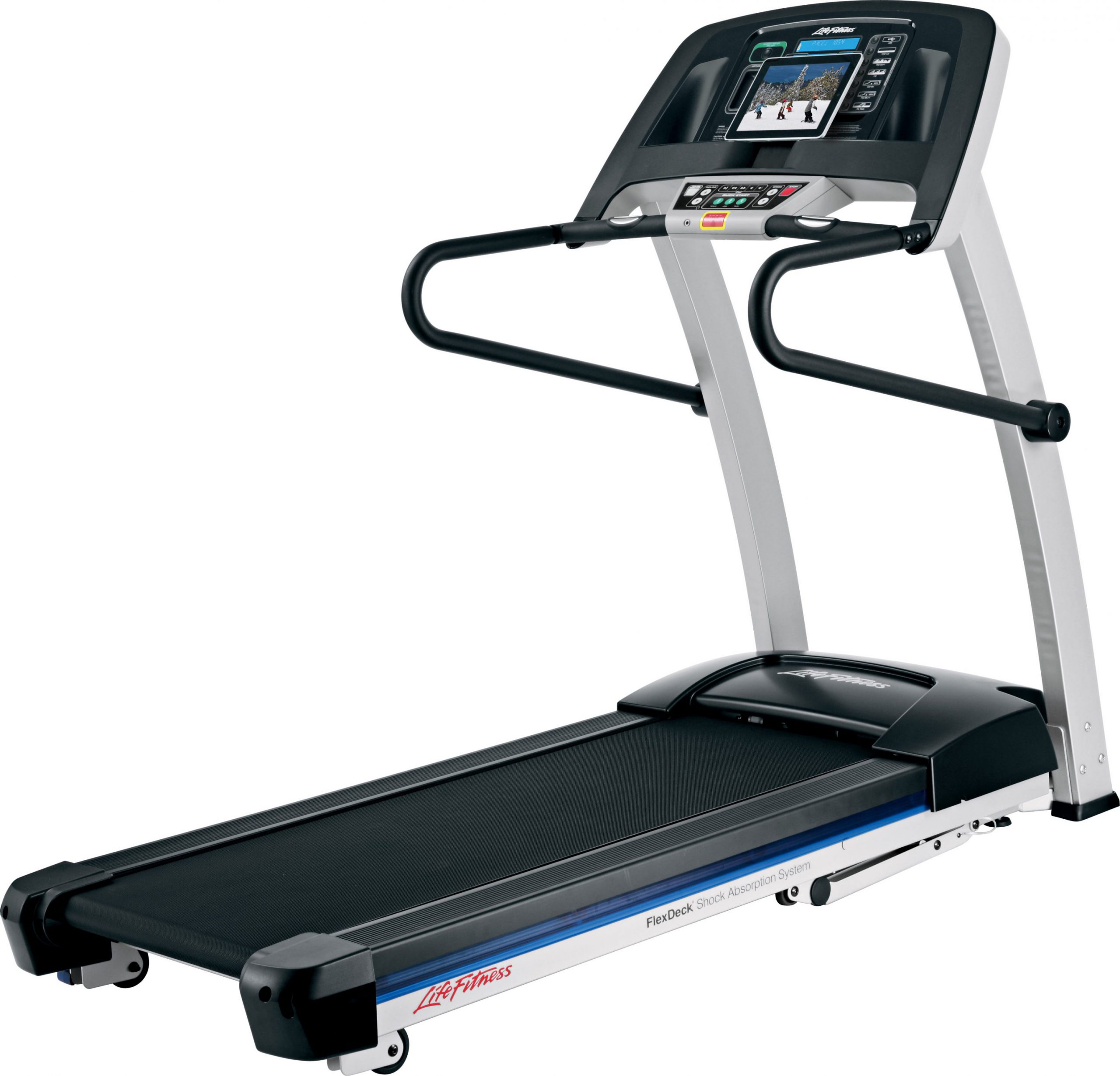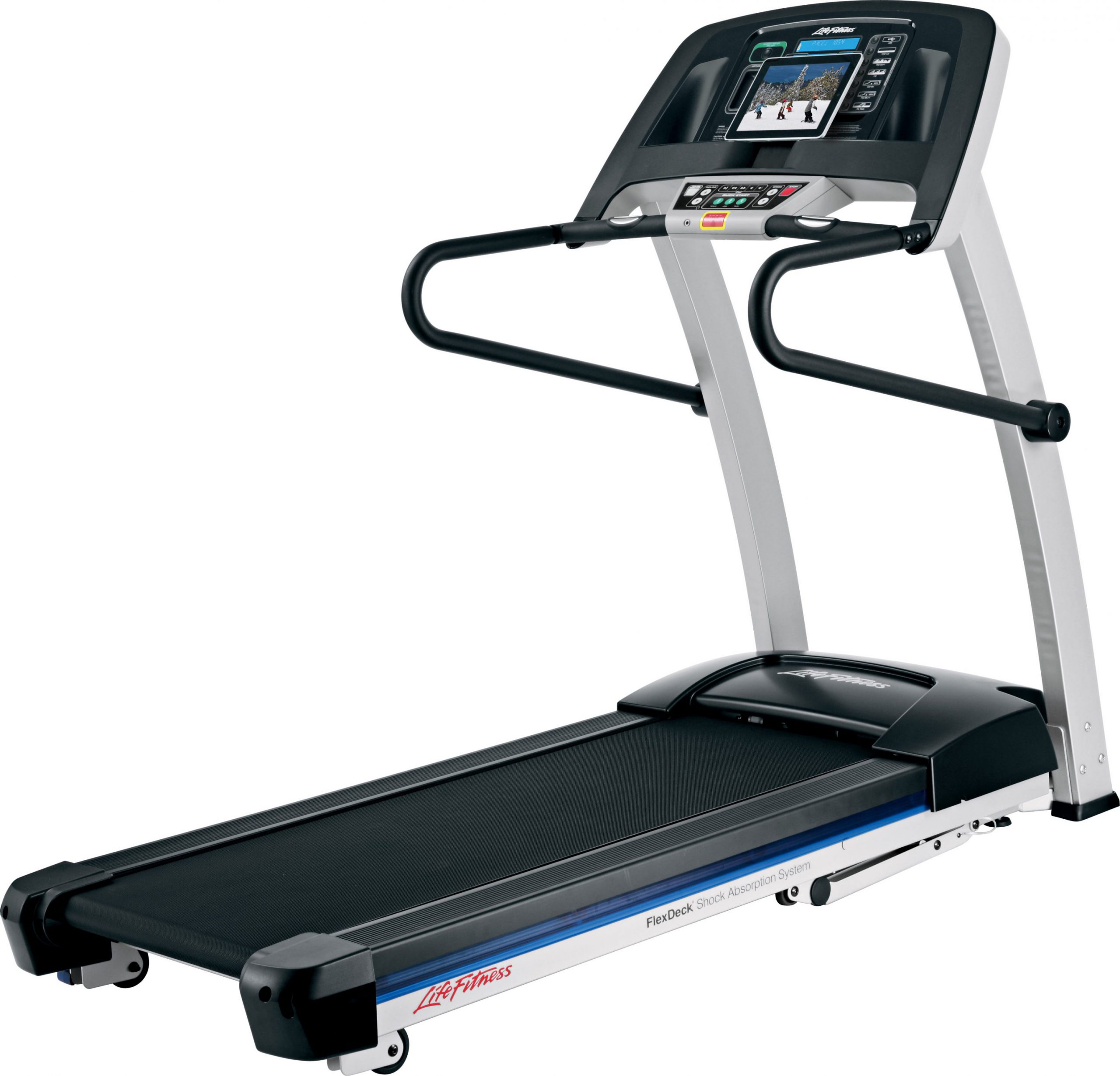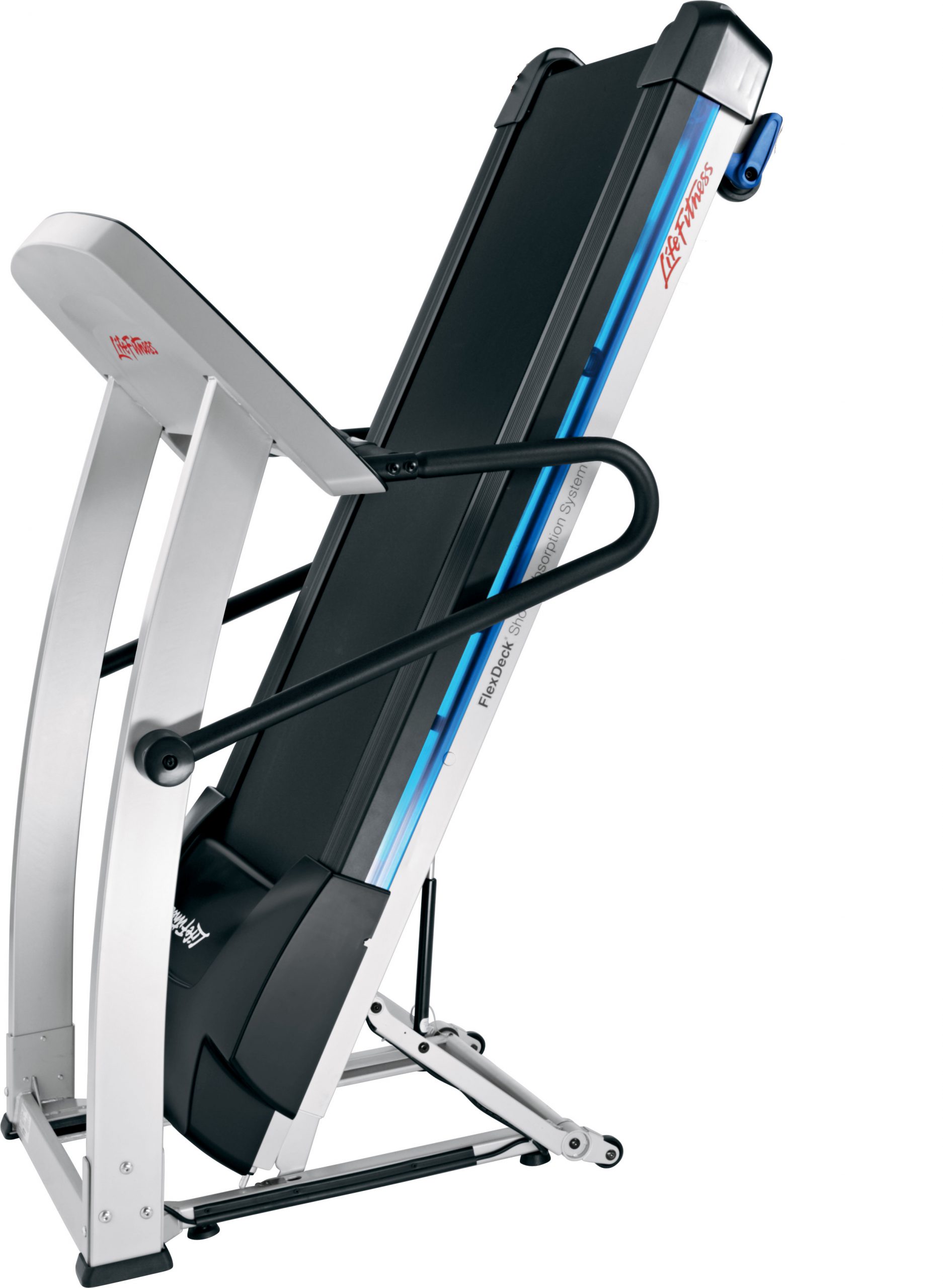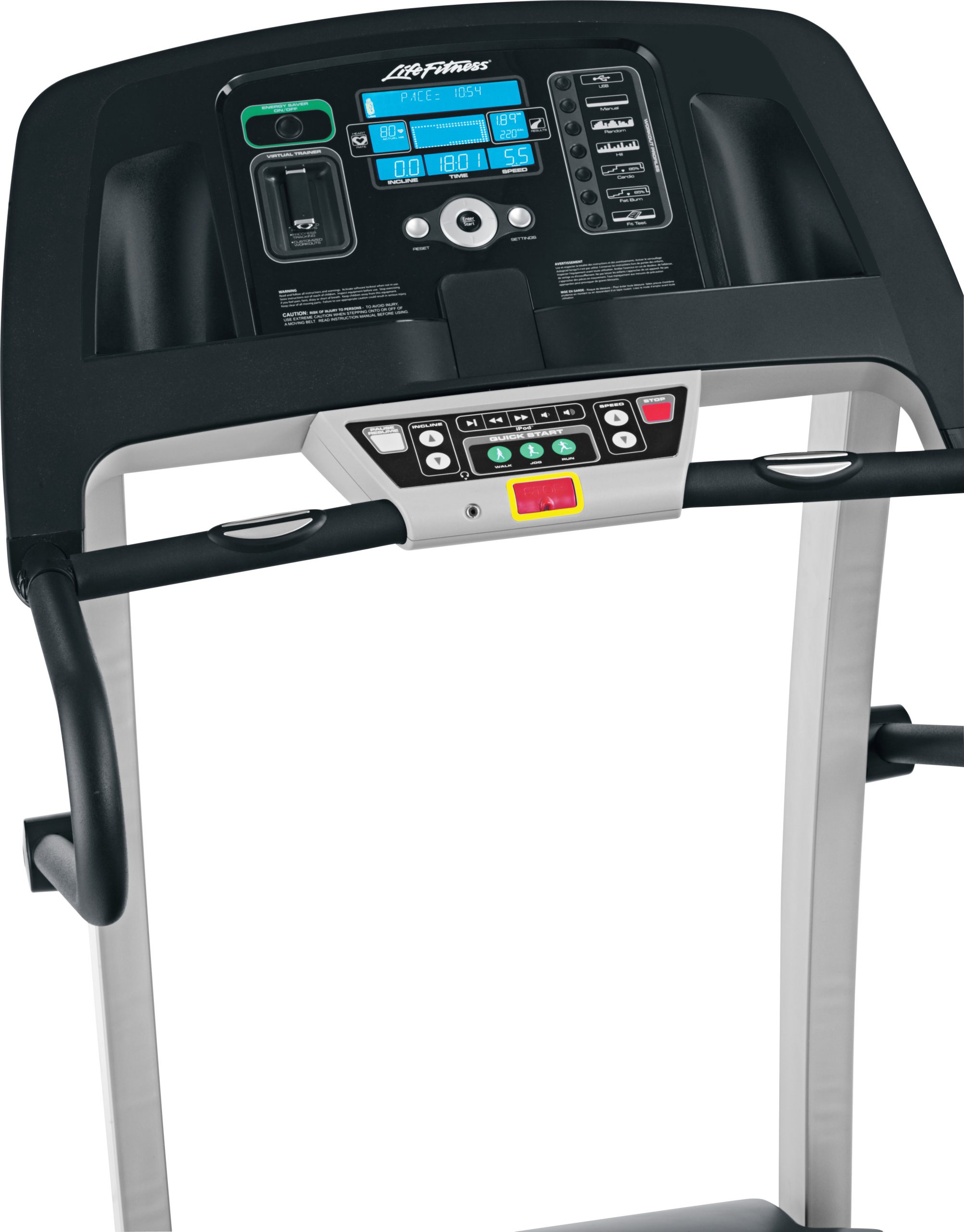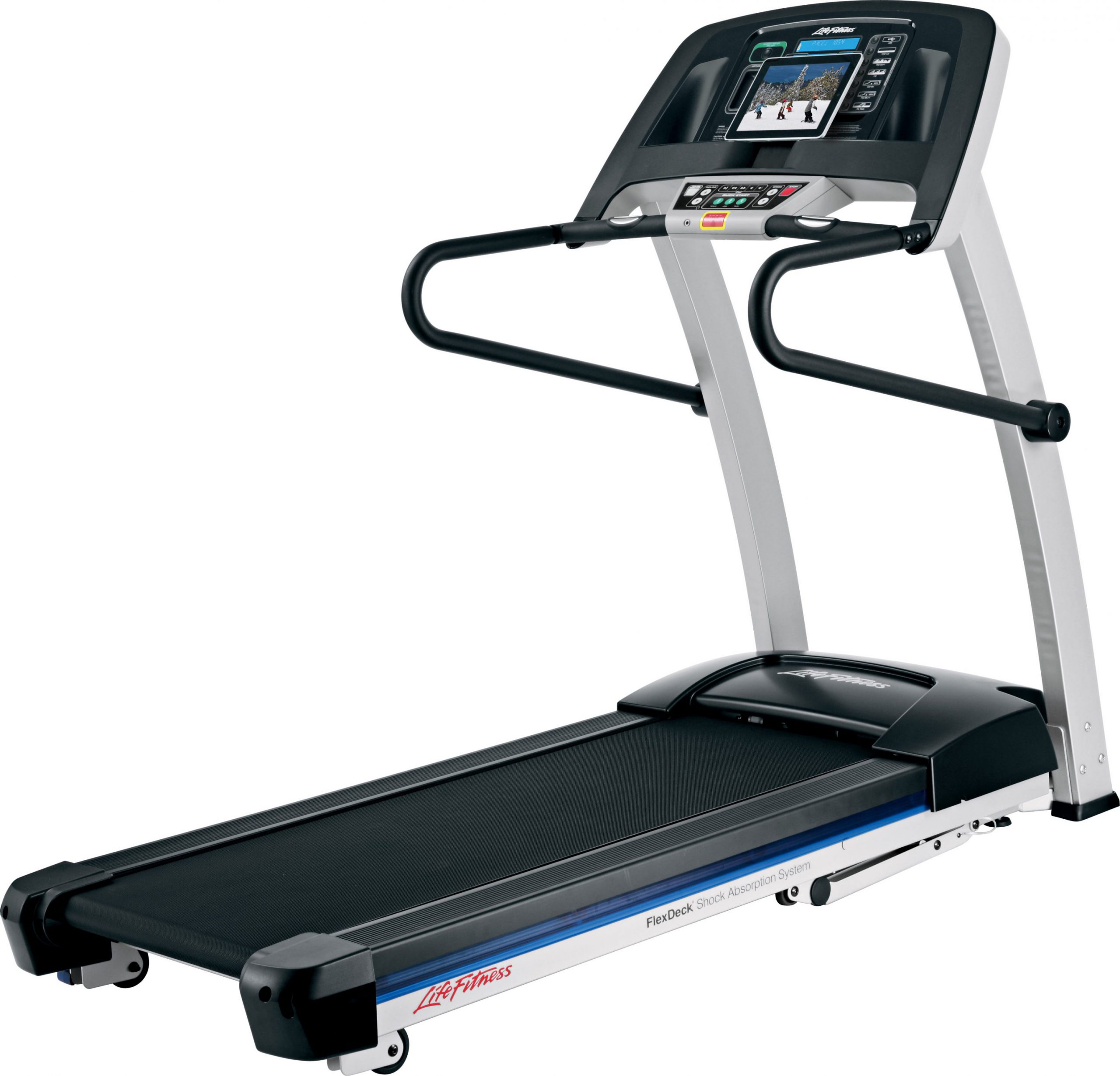 CPO Life Fitness F1 Smart Treadmill
$1,800.00
The F1 Smart Treadmill brings the joy of exercising to every home. It combines innovations like an ultra efficient Energy Saver button, exclusive access and compatibility with the Life Fitness Virtual Trainer website, iPod compatibility and charging with the hallmark durability of Life Fitness treadmills the FlexDeck Shock Absorption System.
Our reliability experts tested this new model by simulating over five million footfalls. It's so sturdy that you'll be amazed it folds!
The Treadmill even has a Patented FlexDeck® Shock Absorption System which helps to reduce stress on joints by 30% when compared with running on non-cushioned surfaced. It is also specifically designed for the home setting with features including a new colour scheme that enhances any room, child safety lock for peace of mind and a quiet motor system that allows someone to workout without disturbing others in the house.
If you are purchasing this equipment, the price is inclusive of delivery & installation.
If you are leasing this equipment, there will be an additional delivery & collection charges of $400 (This will be charged upon checkout)
Additional charges will apply based on the difficulty of access. We will call you after your purchase to determine the additional charges.
If you have any further questions about this equipment, kindly click the 'Red Button' on the bottom right or click the 'Ask Us' button below. One of our representatives will get back to you shortly.
1 in stock
Dimensions (L x W x H):
Unfolded – 196cm x 86cm x 150cm
Folded – 89cm x 86cm x 190.5cm
Unit Weight: 111kg
Max User Weight: 136kg