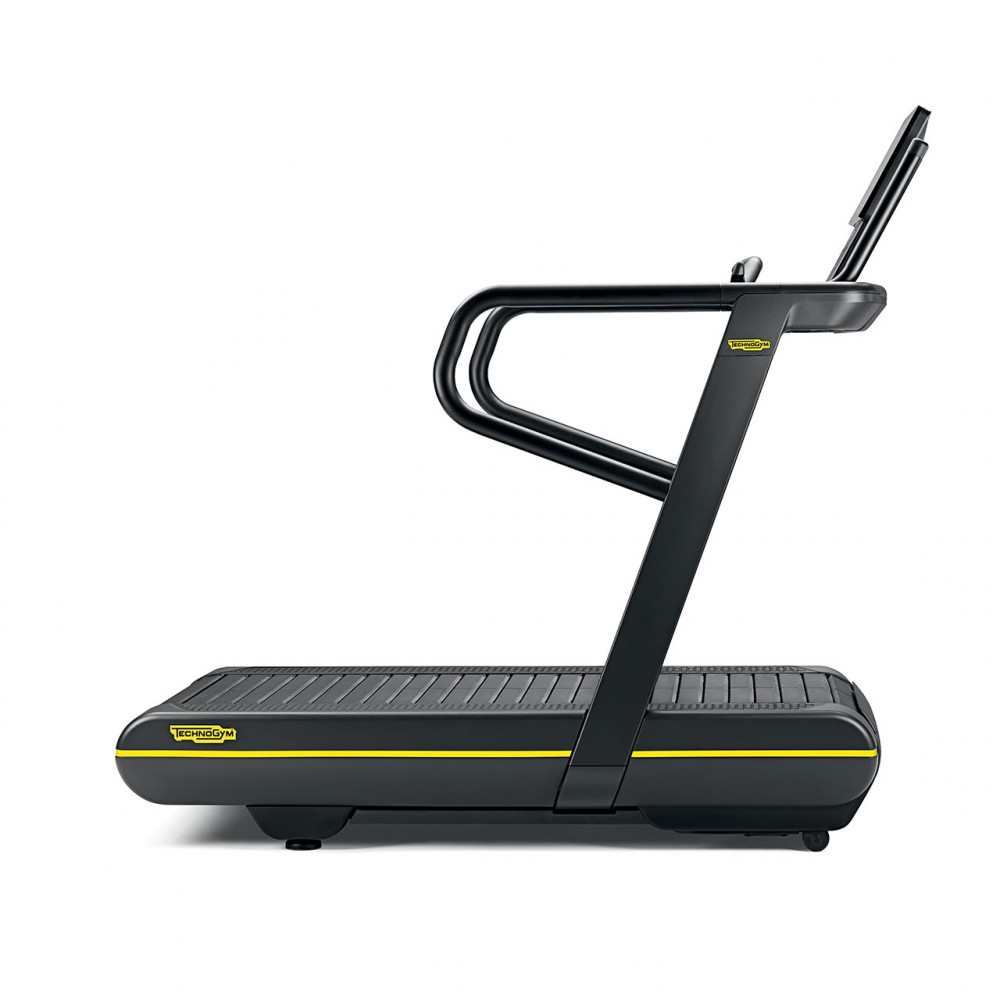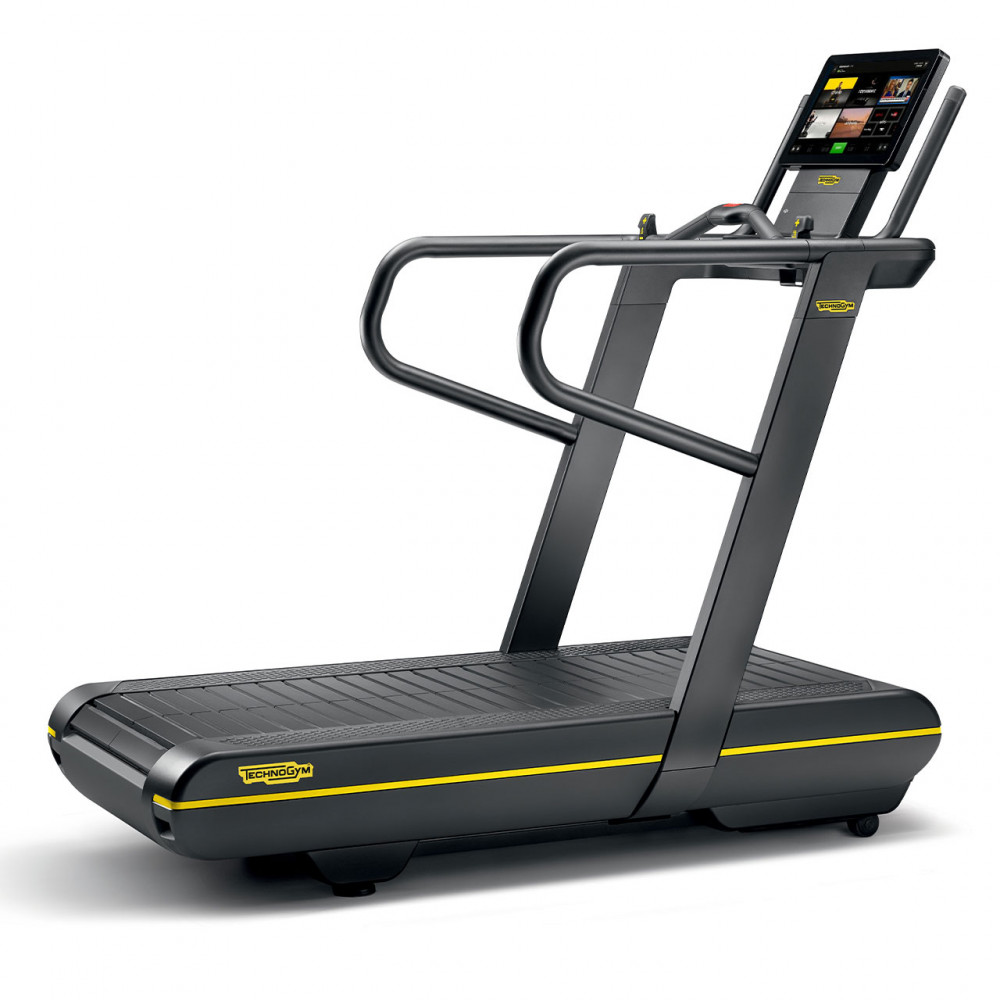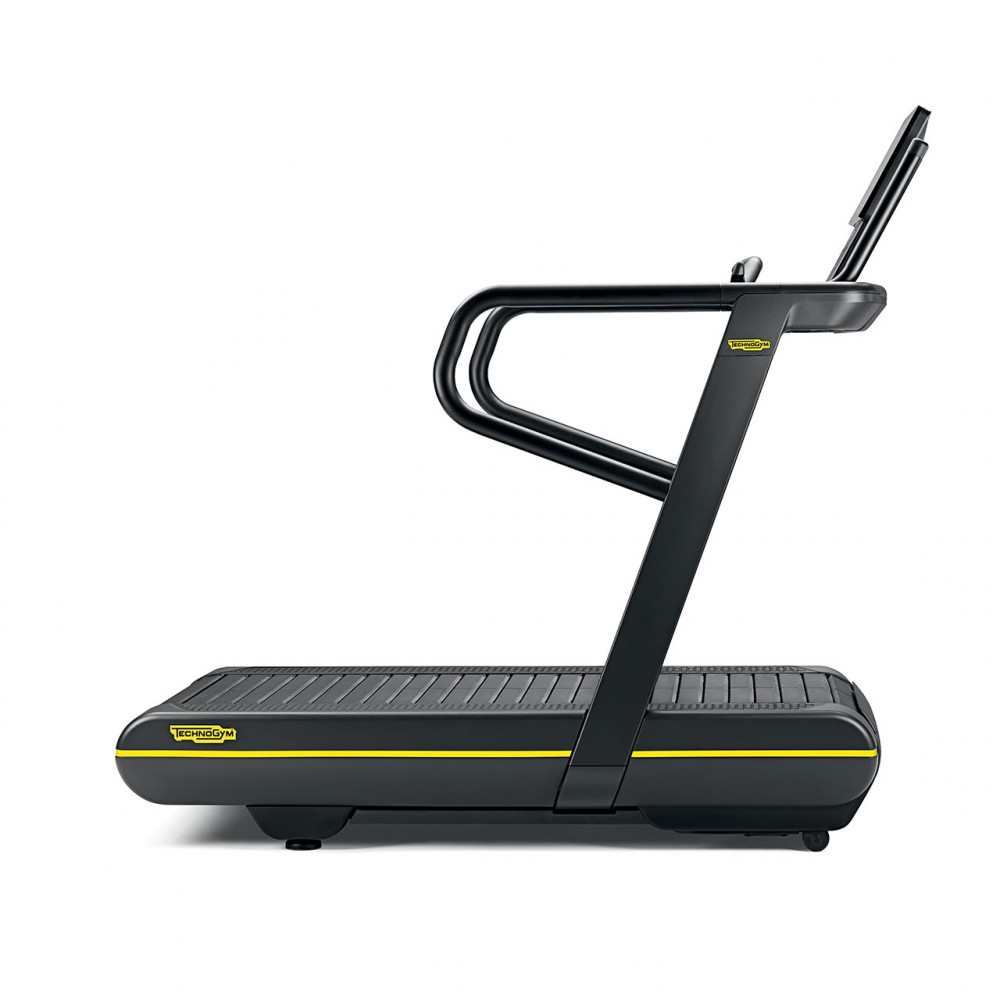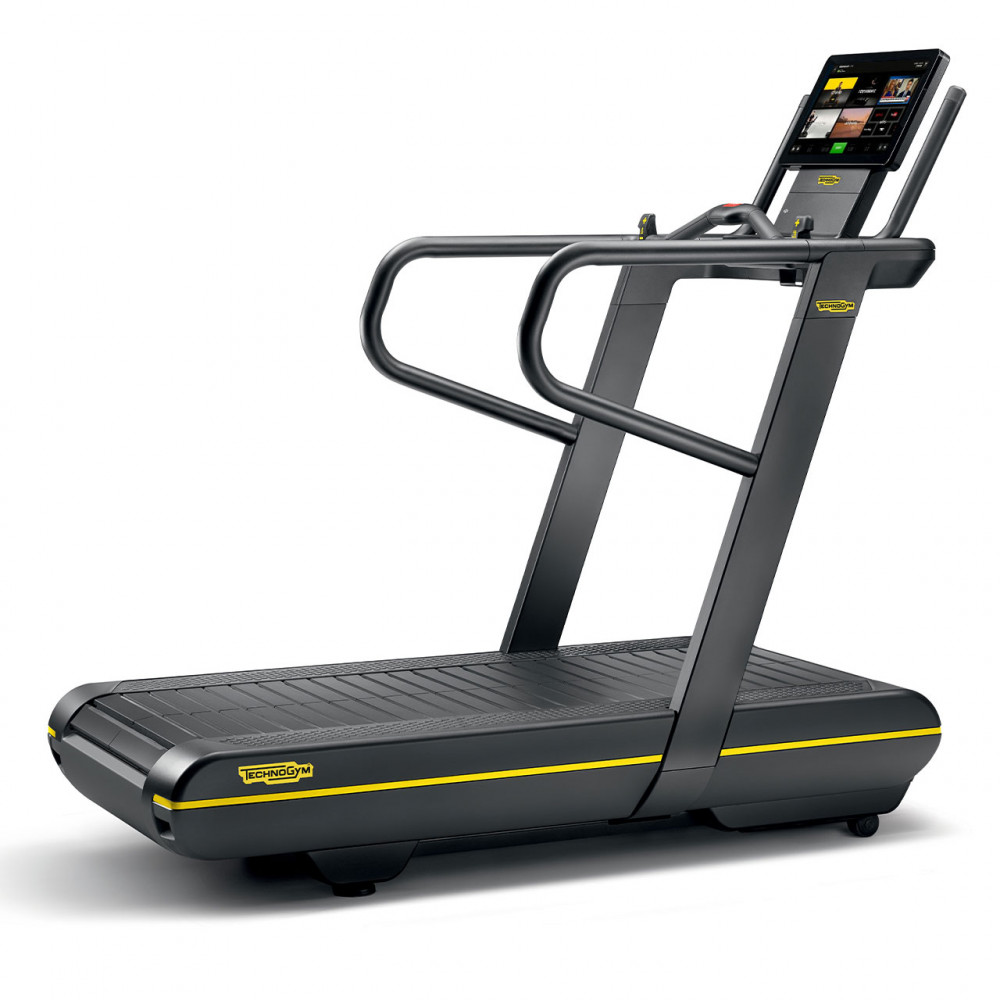 CPO Technogym Skillrun
$15,000.00
SKILLRUN is the first professional treadmill that allows you to do perform a cardio workout and strength training on a single product. Its features make it unique – a piece of equipment for athletes and fitness enthusiasts alike. Speed training. One of the innovations introduced with this professional treadmill is PARACHUTE TRAINING: using the optional PARACHUTE TRAINING KIT, the sensation of running outdoors with a parachute is reproduced in optimised conditions. Resistance is null at the start and increases as you gain speed. Ideal for speed resistance athletic training.
Strength training. Boost your explosive power and acceleration with SLED TRAINING. This exclusive Technogym workout reproduces the feeling of sled push training on grass. Resistance is high at the start and decreases to a constant rate as you pick up speed. Agility training. The wider running surface enables you to easily change direction and cadence in total safety and comfort. Stamina training. SKILLRUN also provides precise feedback in real time on parameters such as running power, cadence and stride length. This way, even prolonged efforts can be monitored and managed in the best possible way.
With SKILLRUN, the highest levels of run training can be achieved. The running surface is 55 centimetres wide, while the top speed of the SKILLRUN professional treadmill is 30 kilometres per hour, making it the perfect piece of equipment for athletes. The treadmill can be used with any type of incline, including negative. The speed and incline parameters can be adjusted instantly using the SWIFTPAD on the console, and acceleration and deceleration times are much more immediate than those seen with standard adjustment, making the SKILLRUN the perfect HIIT treadmill.
If you are purchasing this equipment, the price is inclusive of delivery & installation.
If you are leasing this equipment, there will be an additional delivery & collection charges of $400 (This will be charged upon checkout)
Additional charges will apply based on the difficulty of access. We will call you after your purchase to determine the additional charges.
If you have any further questions about this equipment, kindly click the 'Red Button' on the bottom right or click the 'Ask Us' button below. One of our representatives will get back to you shortly.
1 in stock
Dimensions (LxWxH): 1850 x 870 x 1680 mm
Max user weight: 220 Kg
Speed range (at any main supply): 0.2-30 km/h
Incline range: -3% / +25%