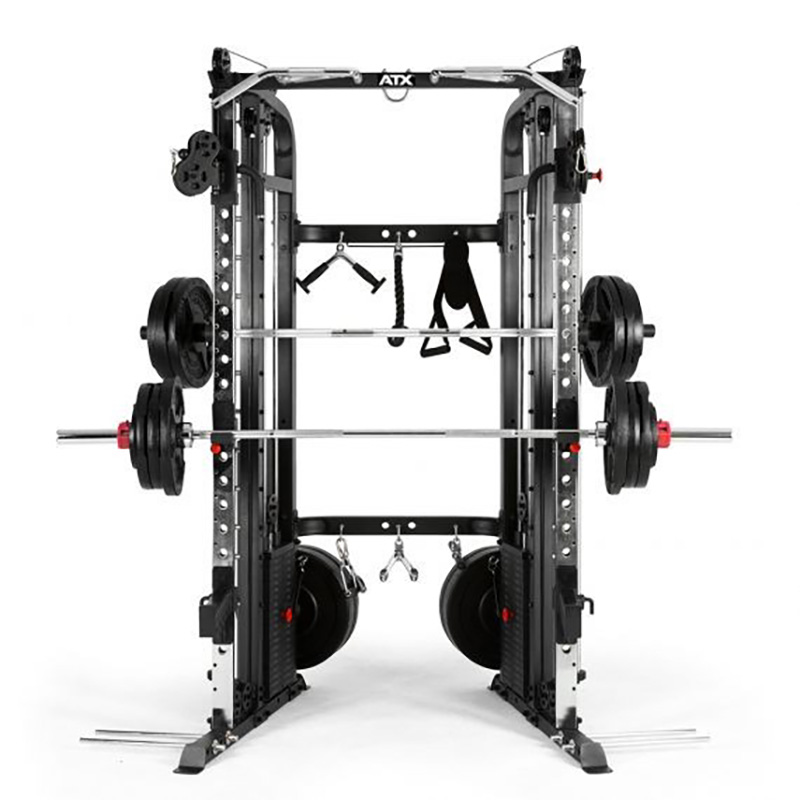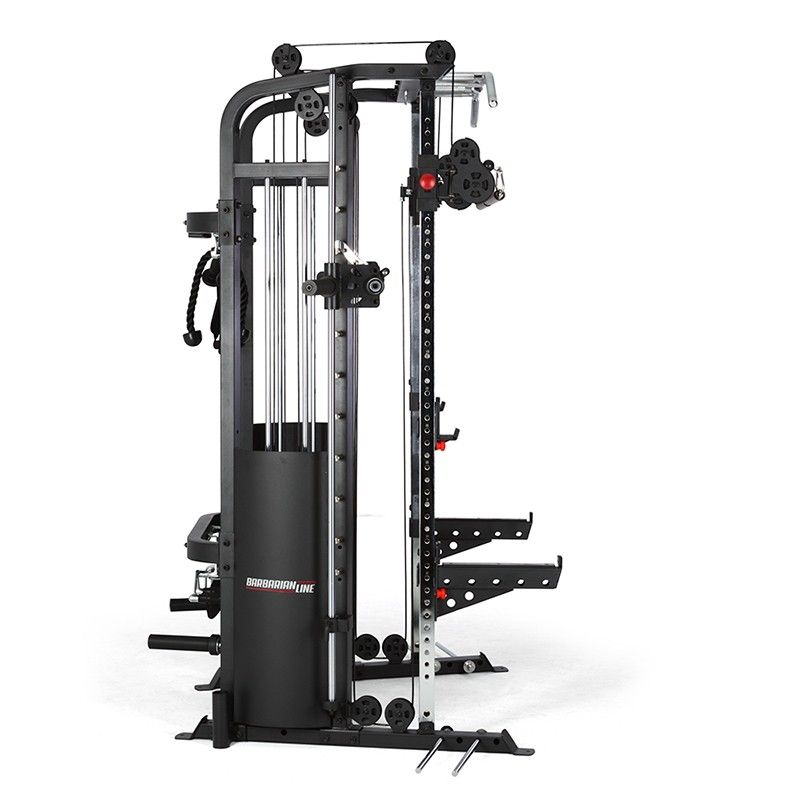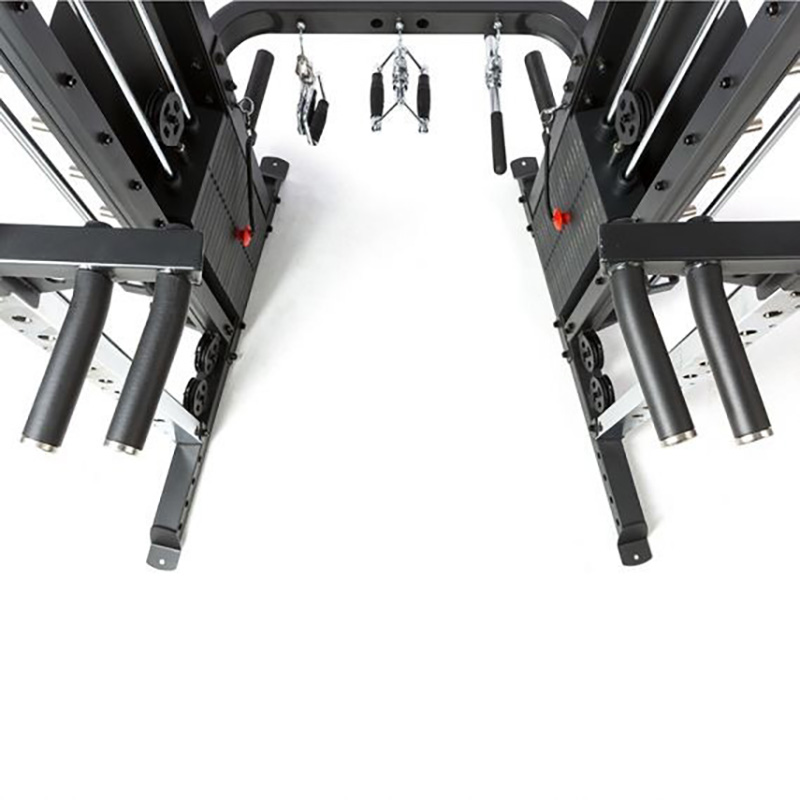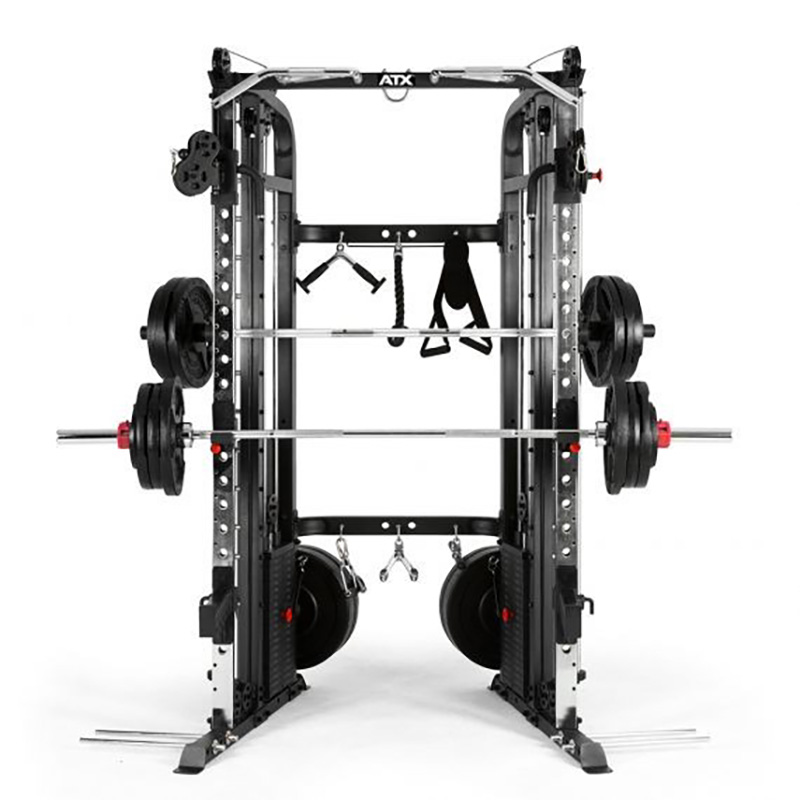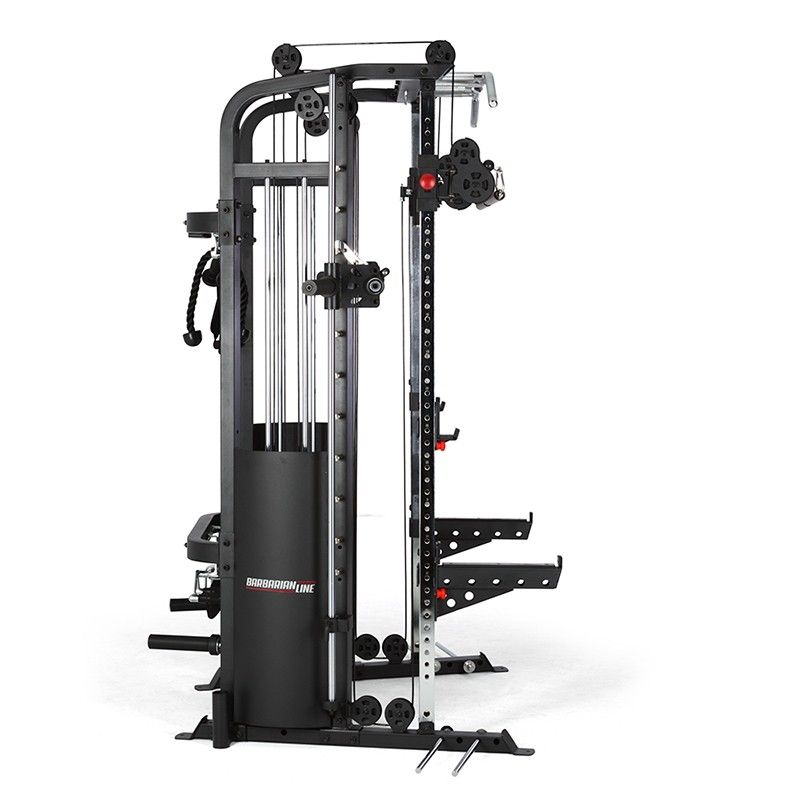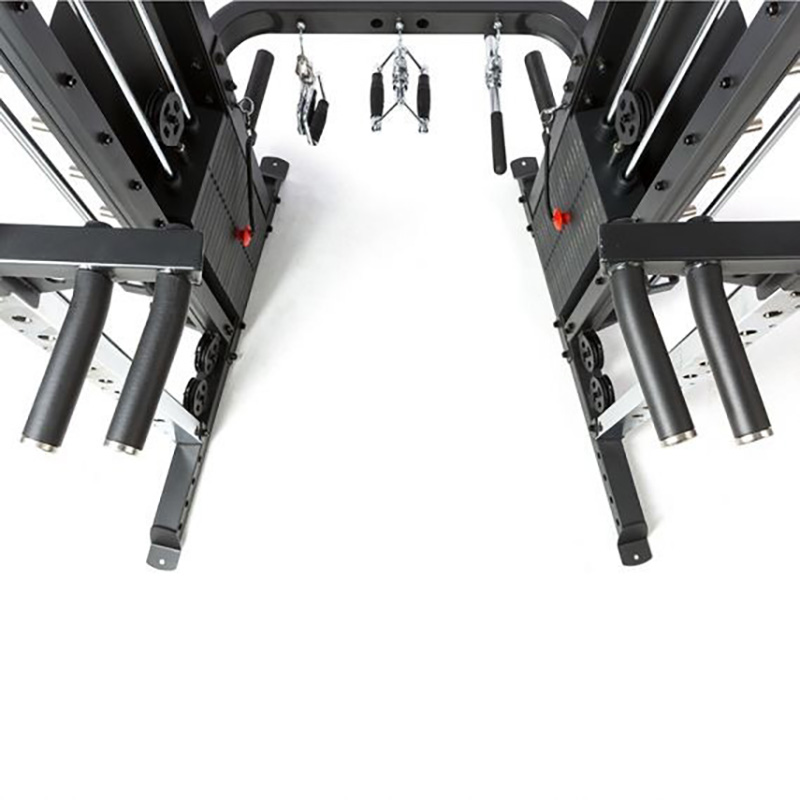 ATX Monster Full Functional Gym ATX-MFR-720
$13,803.00
Ideal for any home gym or PT studio – this is the best multigym I have ever come across! The Full-Functional Multigym has got everything and, yet, doesn't suffer the usual compromises. In short, it's a half rack, smith machine, dual adjustable pulley (DAP), multi-angled chin bar, dip station, T-Bar row, etc.
Power rack, Functional Trainer, Functional fitness-area, multi-press, multi Zugapparat, Cable Cross, etc.
ATX's Monster Full-Functional Multigym consists of a number of professional-quality base stations in a single device:
Dual Adjustable Pulley (DAP) cable station with 2 x 100 kg weight stack with a protective housing.
2:1 pulley ratio.
Smith Machine.
Half Rack for free weight training.
In addition, a number of integrated and removable extensions and accessories included:
Adjustable and removable dip bars with two different grip widths.
Multi-angle chinning bar (Monkey Chin Up Bar).
Plug-in T-Bar Row station for loose barbells.
Lat Station (cable station).
2 adjustable lift-off hooks for free barbell training.
2 adjustable safety arms for safe free weight training.
11 -piece set with cable handles and accessories (as shown).
Add a bench, bar, and some weights to the mix and you've got a complete gym package.
Prices are inclusive of delivery & installation.
Additional charges will apply based on the difficulty of access. We will call you after your purchase to determine the additional charges.
If you have any further questions about this equipment, kindly click the 'Red Button' on the bottom right or click the 'Ask Us' button below. One of our representatives will get back to you shortly.
0 in stock
Dimensions ( W x H x D): 205cm x 230cm x 140cm
Unit Weight: 450kg
Colour: Black Latin Finish
DELIVERY OF FITNESS ACCESSORIES:
Our delivery fees are calculated according to the weight of your order. Your product will be delivered within 5 working days or earlier (excluding Saturday, Sunday & public holidays). You may also opt for self-pickup at checkout.
Orders under 20kg (0.1kg – 19kg): $10
Orders under 30kg (20 – 29kg): $20
Orders above 30kg: $30
If you are purchasing a product that is on backorder, kindly drop us an email (enquiries@f1-recreation.com.sg) to check on the delivery status.
If you opt for self-pickup, kindly visit our showroom @ 20 Sin Ming Lane #01-57, Midview City S(573968) on Mon – Fri (2 pm to 5 pm).
DELIVERY OF FITNESS EQUIPMENT:
Prices are inclusive of delivery & installation (not for leasing or rental of equipment).
Additional charges will apply based on the difficulty of access. You can select these charges when you are at the checkout page.
Once your order is successful, our team will be in touch to coordinate the delivery of your equipment.