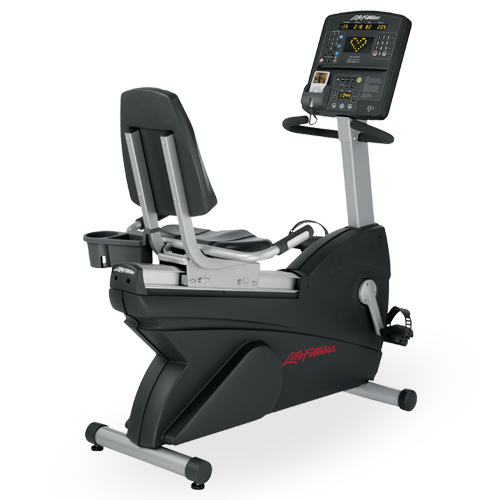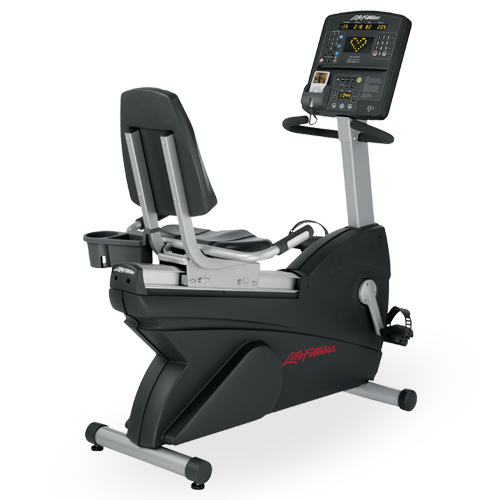 CPO Life Fitness Integrity CLSR Recumbent Bike
$2,160.00
Designed with the technology and durable components you expect from a Lifecycle® Exercise Bike. The Life Fitness Integrity Series Recumbent Lifecycle® Exercise Bike brings our legacy of fitness to those who prefer a seated position. With the latest aesthetic and entertainment upgrades, all of our Integrity Series cardio products now offer an even more compelling user experience. iPod® compatibility and integrated iPod/TV controls keep exercisers motivated and entertained throughout their workout.
The bike has an ergonomic contour-molded back support and Comfort Curve™ Seat with built in grooves that keeps exercisers cool and dry. It is also cordless hence making it easier to move the equipment wherever. Other than that, the bike provides a lower operating resistance which appeals to novice and deconditioned users. There are 29 workouts, including 5 Zone Training workouts and Air Force PRT and Fit Test Protocols with it.
If you are purchasing this equipment, the price is inclusive of delivery & installation.
If you are leasing this equipment, there will be an additional delivery & collection charges of $200 (This will be charged upon checkout)
Additional charges will apply based on the difficulty of access. We will call you after your purchase to determine the additional charges.
2 in stock
Dimension (L x W x H): 137cm x 66cm x 130cm
Unit Weight: 61kg
Max User Weight: 181kg
Duration Used: 4 Years